12
th
January – 12
th
February 2011
Multiple canvases, equally sized, are installed close together on the gallery walls. So close, in fact, that it is hard to experience one of them without the presence of another bleeding into the percept. This is a phenomenon of quite some significance. A salient, though by no means unique example of what we might call the ethics of painterly deflection running throughout this exhibition. 
About 'deflection.' In abstraction, this might be understood as a sort of moving away from the idea. Not showing the idea fully – and certainly not being it. 
One gets the sense that Elliot is a ludic operator in the studio. His paintings deploy a mish-mash of strategies and techniques – often to paradoxical effect – in order to institute or delimit their own context, their own way. Variant tones, forms and gestures occur and concur over multiple canvases in a loose and willingly undirected fashion. The colouring of these canvases is spontaneous and deviant (metallic, transparent, scatological, voided, fluorescent) as well as purely readymade (paints are seldom mixed). Titling of works (and shows) is eschewed, as is, on occasion, the distinction between support and surface (very basically primed monochromes will be included in exhibitions, as well as more salubrious 'stand in' supports like inverted stretches of zebra print). 
As we explored earlier, and as a final observation in this brief and far from comprehensive inventory of applied deflections (for sure, we could go on…), Elliot's paintings are never monadic. Their conception and material presence is fundamentally plural. Accordingly, the 'truth' of any one painting – the idea that any one painting could have a truth – is neutralised by the always ever-present imposition of another, ready and waiting to deflect things somewhere else altogether.
Stuart Elliot, Installation View, 2011
Stuart Elliot, Installation View, 2011
Stuart Elliot,
Untitled, 
2011
Acrylic paint, unprimed canvas, wood
185 x 127cm
Stuart Elliot, Untitled, 2011
Acrylic paint, unprimed canvas, wood
185 x 127cm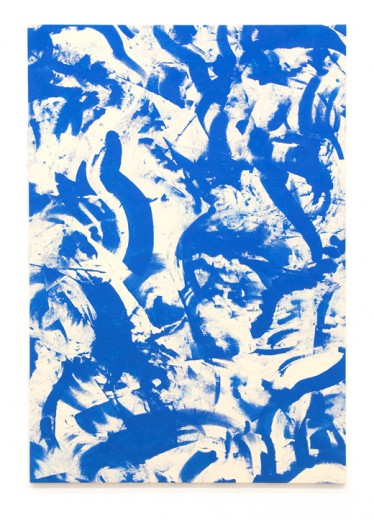 Stuart Elliot,
Untitled
, 2011
Acrylic paint, unprimed canvas, wood
185 x 127 cm
Stuart Elliot,
Untitled
, 2011
Acrylic paint, unprimed canvas, wood
185 x 127 cm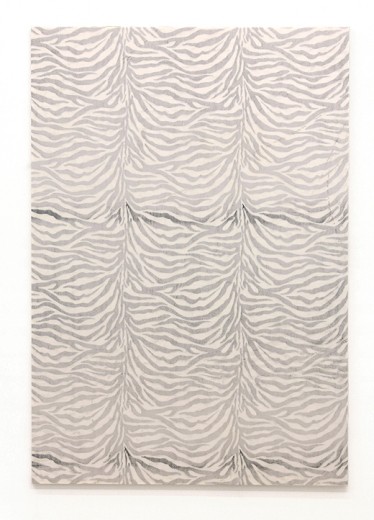 Stuart Elliot,
Untitled
, 2011
Acrylic paint, unprimed canvas, wood
185 x 127 cm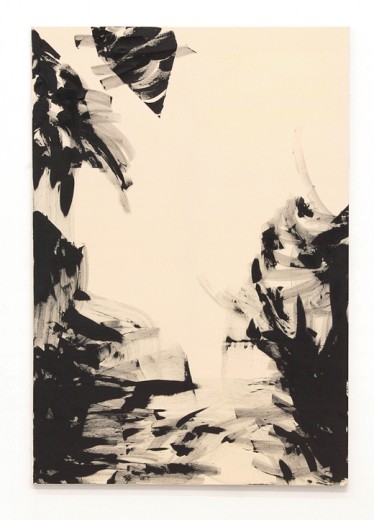 Stuart Elliot,
Untitled
, 2011
Acrylic paint, unprimed canvas, wood
185 x 127 cm
Stuart Elliot,
Untitled
, 2011
Acrylic paint, unprimed canvas, wood
185 x 127 cm
Stuart Elliot,
Untitled
, 2011
Acrylic paint, unprimed canvas, wood
185 x 127 cm
Stuart Elliot,
Untitled
, 2011
Acrylic paint, unprimed canvas, wood
185 x 127 cm