5
th
 September – 13
th
 October 2007
Within Peter Evans practice, drawings and objects formed by diagrammatic processes and artificial systems are used to chart and delineate abstract concepts such as human relationships, memory and beauty. These drawings are often formed by repetition of simple actions that build up over time into complex structures or form ambiguous pseudo-scientific, yet beautiful graphical tables. A series of drawings, constructed over a number of years, forms the back bone of this show, alongside a new large scale, wall drawing, using a Japanese ink-line process.
Evans is also installing a large floor-based sculptural intervention, which occupies the majority of the gallery space. Waveformer, 2007 takes its visual cues from a gallery or museum floor – constructed from lightly stained and highly polished parquet. At the viewers feet a series of waves are breaking and sliding to rest at the end of the room, as the wood rises in folds and shifts. In producing this work Evans has fused a natural, shifting, aural phenomenon with a static and silent, authoritarian material. This relationship between form and material is echoed in Supernova Moment, in which, conversely, a parquet explosion is frozen in angular stasis by the solemnity of its substance. Resting on seemingly impossibly sharp points, the work fills a full cubic meter of gallery, poised within a moment of drama, but unable to continue.
This is Evans' first solo exhibition for the gallery and having toured from SpaceX, Exeter, it will continue on to Workplace, Gateshead in 2008. Recent projects have included a residency at Pickled Arts Centre, Beijing, and group shows at Baltic Centre for Contemporary Art, Gateshead, Kiasma, Helsinki and at The Drawing Room, London.
Peter J. Evans would like to acknowledge the gracious support of the Arts Council and The Henry Moore Foundation, without whom this body of work would have been impossible.
Please note that this exhibition will be open on the additional days of Sunday 14th and Monday 15th October while we exhibit at Zoo.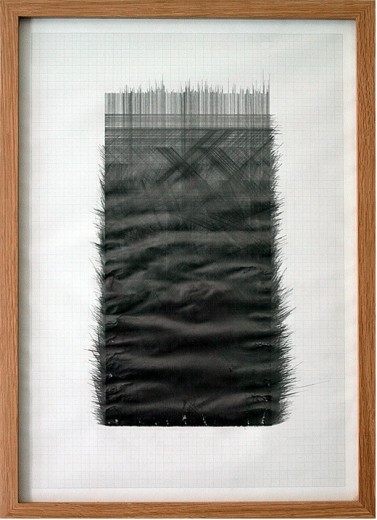 Peter J. Evans,
Matter into matter into matter
, 2007
Graphite on graph paper
62.5 x 45 cm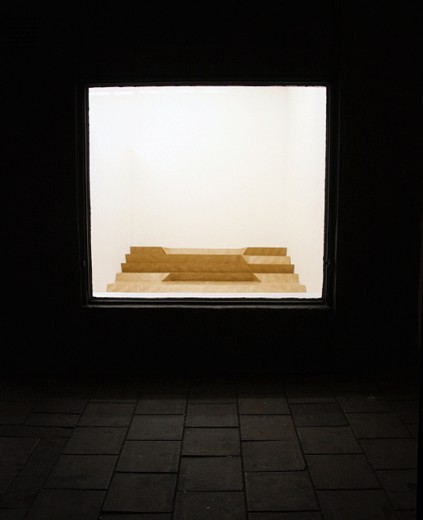 Peter J. Evans, Installation View, 2007
Peter J. Evans,
Gradual Transformation (Tip of the iceberg)
, 2006
Graphite and coloured pencil on graph paper
45 x 62.5 cm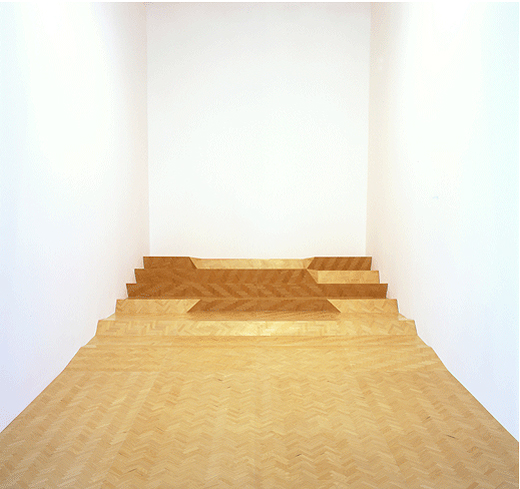 Peter J. Evans,
Waveformer
, 2007
Beech parquet
549 x 300 x 60 cm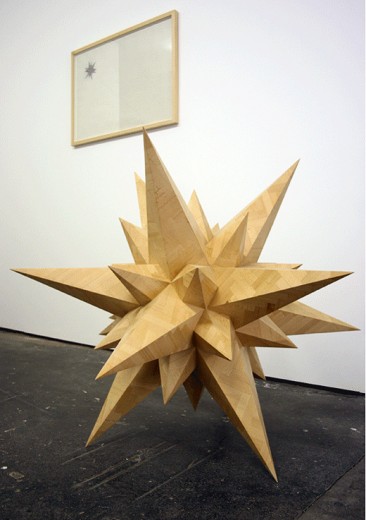 Peter J. Evans,
Supernova Moment
, 2005
Parquet flooring
100 x 100 x 100 cm
Peter J. Evans,
The process of denial
, 2006
Graphite and coloured pencil on graph paper
45 x 62.5 cm
Peter J. Evans,
Gradual Transformation
, 2007
Graphite pencil on graph paper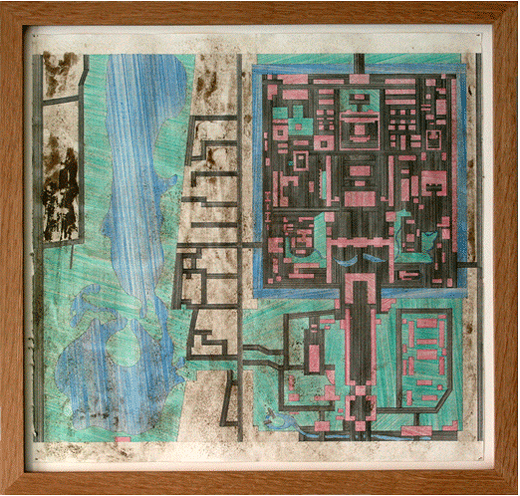 Peter J. Evans,
Forbidden city
, 2006
Graphite and coloured pencil and Beijing dust on graph paper
47.8 x 50 cm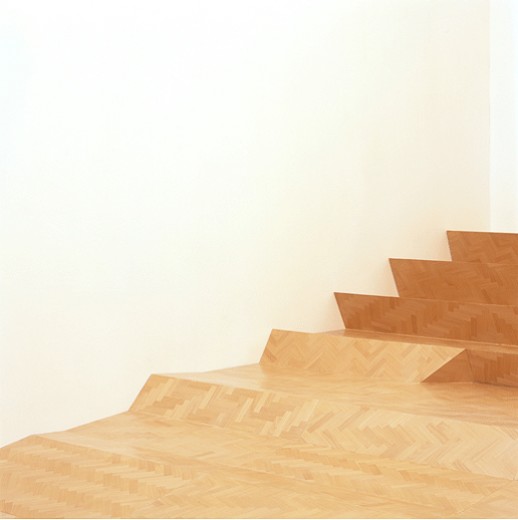 Peter J. Evans,
Waveformer
, 2007 (detail)
Parquet flooring
540 x 300 x 20 cm