23rd June to 29th July 2017
I walk down a promenade. It is called 'Le Chant des Hommes', the song of men. There is a water feature here also, a highly unusual one. Two walls of gleaming copper line the pathway, around 3 metres high. The walls extend roughly 50 metres down the pathway. With a gap of about 1 metre between them and standing on either side of the pathway are men. There must be a hundred of them, hired from the local village for events such as this. I believe they perform on special days, royal birthdays and the like. They stand each facing the wall, their trousers around their ankles, their bare asses facing whomever walks by.
On each section of the wall, around knee height, is a bell, which these men can ring by urinating on it. An aura of piss oxidizes the copper around each bell. The copper seems to amplify the bells ringing, and it is said that the men play beautiful waltzes to entertain the passing nobility. I must register as nothing of the sort to them however, for as I walk down 'Le Chant des Hommes' all I get is corrupt disharmony, a jangling atonal cacophony. Perhaps they can sense that I am not like my fellow courtiers. They are leering at me as I pass, eyes moving away from their own dicks to look over their shoulders at me in scorn.
– Excerpt from French Garden, exhibition text by J. Fitzpatrick
The full text can be read here –  French Garden by Justin Fitzpatrick
Press
The Song of Men, 2017
Resin, leather, aluminium, mic stands, leads, wood, glass, acrylic
Dimensions variable
Installation view
Detail of The Song of Men, 2017
Resin, leather, aluminium, mic stands, leads, wood, glass, acrylic
Dimensions variable
Installation view
Swan Nest, 2017
Oil on canvas
140 x 109 cm (55 x 43 inches)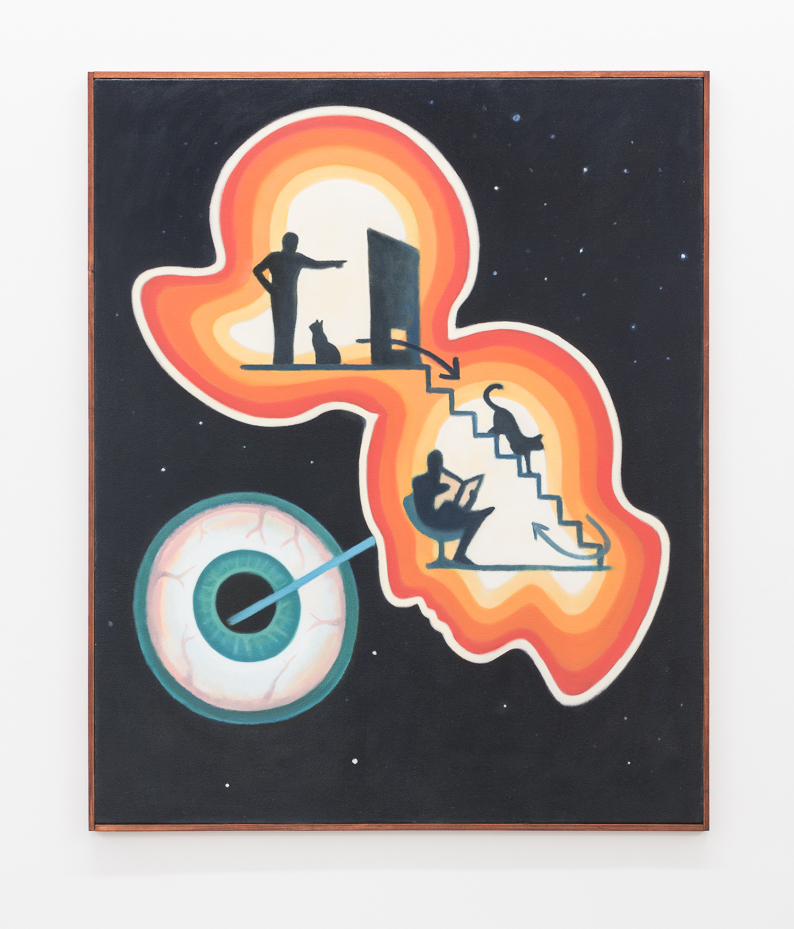 The Planets dawn, 2017
Oil on canvas
114.4 x 93.4 cm (45 x 36 ¾ inches)

Self-digestion Sigil, 2017
Resin, wax
50 x 41 x 3.7cm (19 ¾ x 18 ½ x 1 ½ inches)
Edition of 3

Self-digestion Sigil, 2017
Resin, wax
50 x 41 x 3.7cm
Edition of 3

Installation view
Mysterious Bath, 2017
Oil on canvas
140 x 109 cm (55 x 43 inches)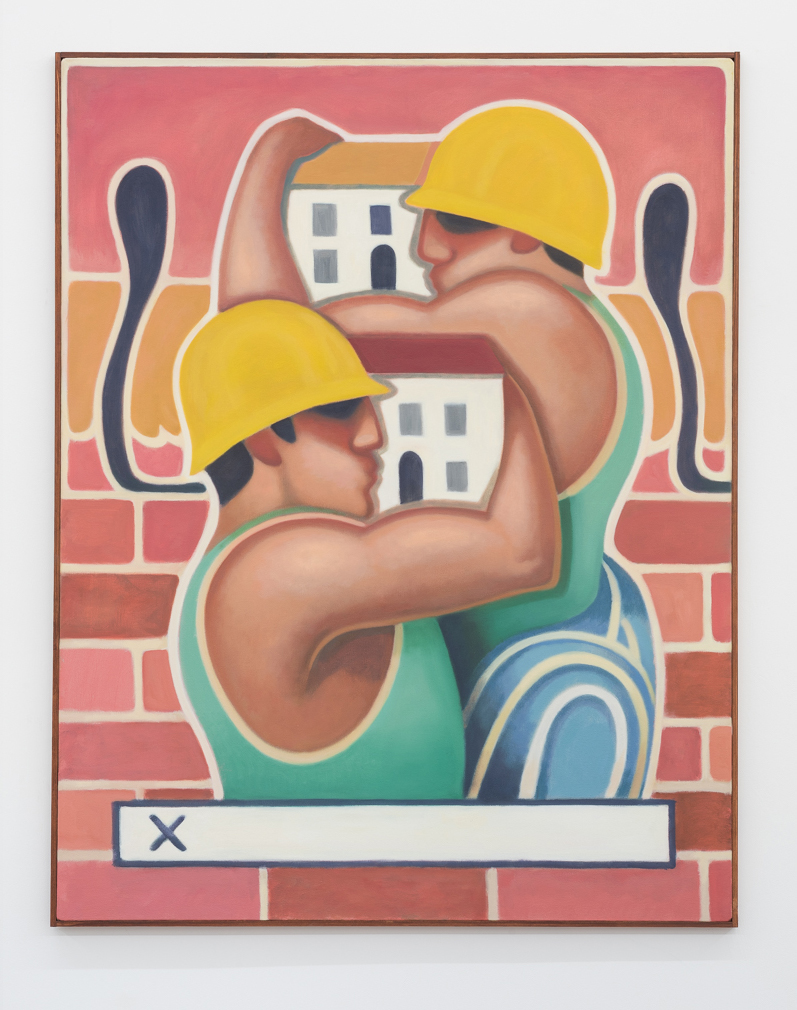 Architects (Demi- Urges), 2017
Oil on canvas
140 x 109 cm (55 x 43 inches)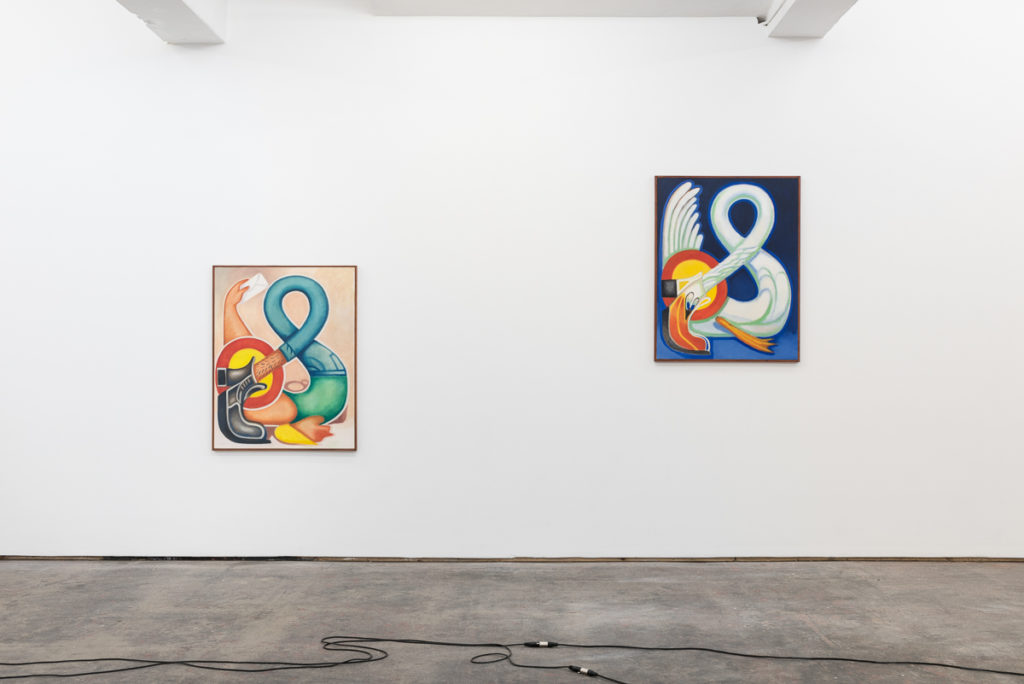 Installation view
Message delivery failure, 2017
Oil on canvas
93.7 x 73.4 cm (37 x 29 inches)

Failure to launch, 2017
Oil on canvas
93.7 x 73.4 cm (37 x 29 inches)

Aquarius Cat (Toilette), 2017
Oil on canvas
140 x 109 cm (55 x 43 inches)

Installation view
Libra Cat – Inner City, 2017
Oil on canvas
140 x 109 cm (55 x 43 inches)
Installation View