Location: The Sunday Painter
Blenheim Grove, London SE15 4QL
Preview: Sat 14 & Sun 15 January 2017, 12 – 6pm
14 January – 11 February 2017
As part of Condo 2017, Seventeen London/New York is pleased to present new works by London based artist Justin Fitzpatrick, continuing the artist's enquire into painterly forms of representation, populated by existential animals, bodies and liquids.
Condo is a collaborative exhibition by 36 galleries across 15 London spaces.
The Sunday Painter will host three galleries, each showing work by one artist, including Seventeen.
Jaqueline Martins, São Paulo
The Sunday Painter, London
Seventeen, London/New York
Stereo, Warsaw
Justin Fitzpatrick (b. 1985, Dublin) lives and works in London. Recent exhibitions include: Lonesome Wife, Seventeen, (2016); Streams of Warm Impermanence, DRAF, (2016); Animal Mundi – Barbican Arts Trust (2016); Life is On, Jakob Kroon Galerie, Stockholm (2016); Caput Medusae, Westminster Waste, London (2016); I would have done everything for you…Gimme more!, 22 Westland Place, London (2016); Bloomberg New Contemporaries, ICA, London (2015).
Justin Fitzpatrick, Installation view at The Sunday Painter, London
Condo 2017
Justin Fitzpatrick, Songbird Feeding A Glove, 2016
Acrylic on canvas
91.5 x 75cm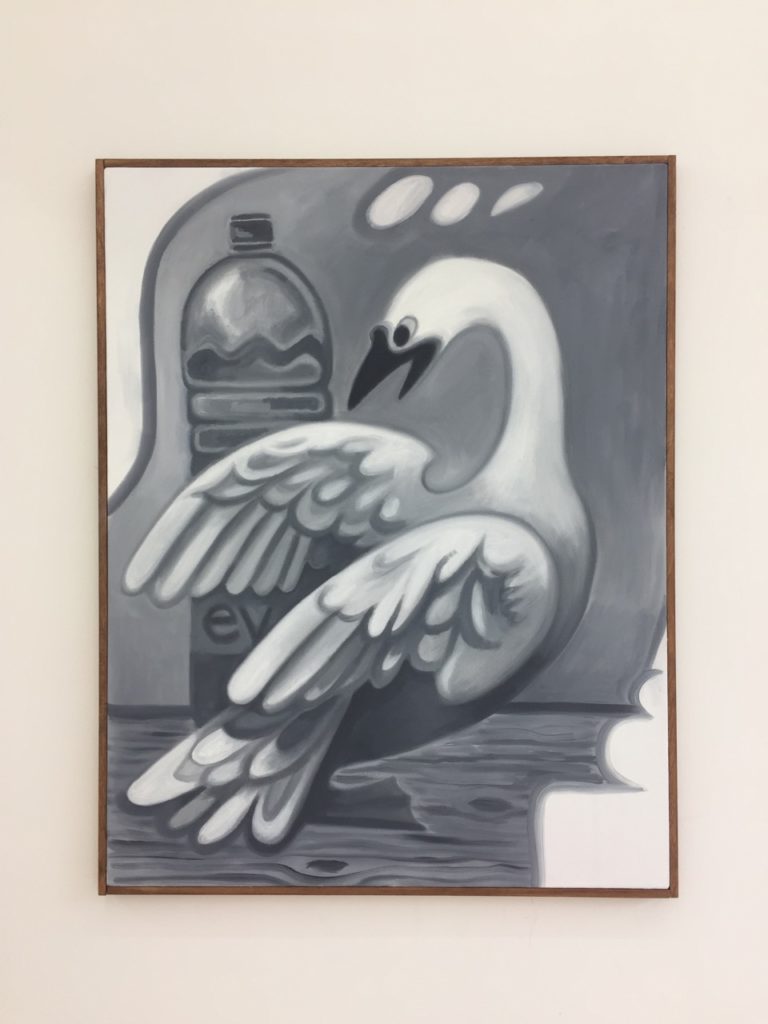 Justin Fitzpatrick, Evian Goose, 2016
Acrylic on canvas
91.5 x 75cm
Justin Fitzpatrick, Brick Schoolhouse (Cat Ashtray), 2016