3rd December 2020 – 7th February 2021
Certain Things is the first UK solo exhibition by New York based artist, Erin O'Keefe. The fifteen works on view are panels formed of simple geometric shapes in rich colours, accentuated by precise lighting and shadows. Paint has been applied in fast, efficient brushstrokes, with O'Keefe's hand clearly legible in the textured brush marks. The compositions are initially hard to unpack – the scale of the objects is uncertain and flatness and depth appear unreliable – colour and shadow are used against the viewer in a series of perceptual games played with brush and camera. The framed photograph is of an arranged tableau of painted wooden shapes, temporarily positioned and lit in the studio, then discarded. The resulting images present spatially impossible scenes, to be navigated via a series of clues left by O'Keefe to their origin and process.
Press
Review by Emily LaBarge in Art Forum
For more information about this exhibition, please see the newly commissioned text titled Uncertain Things by Richard Paul, which accompanies the show. The publication can be viewed online as a PDF or in hard copy collected in person at the gallery.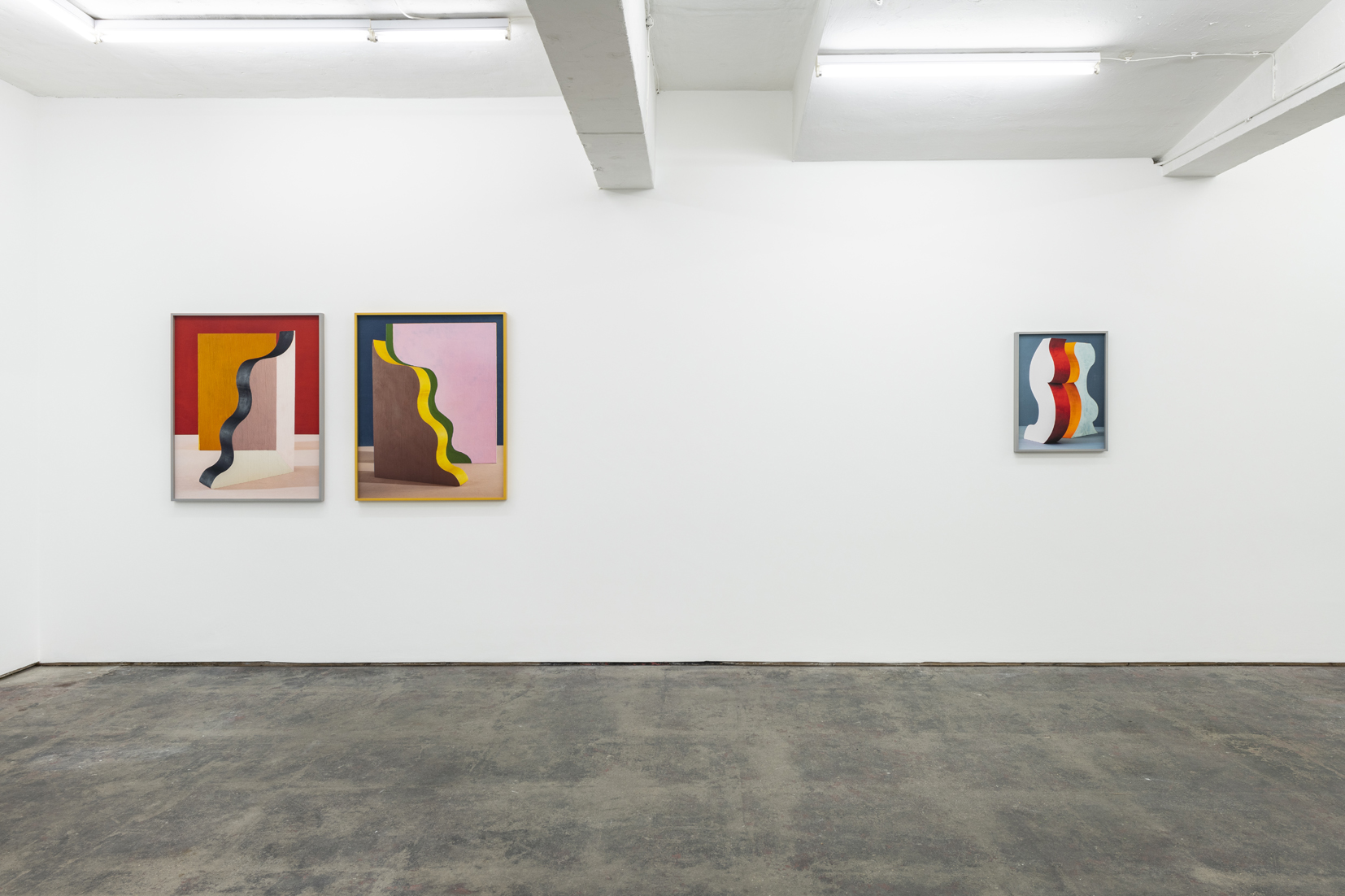 Erin O'Keefe, Ellipse, Ellipse, Ellipse, 2020
Unique archival pigment print on Hahnemühle Photo Rag paper
40 x 32 inches (103 x 82.7 cm)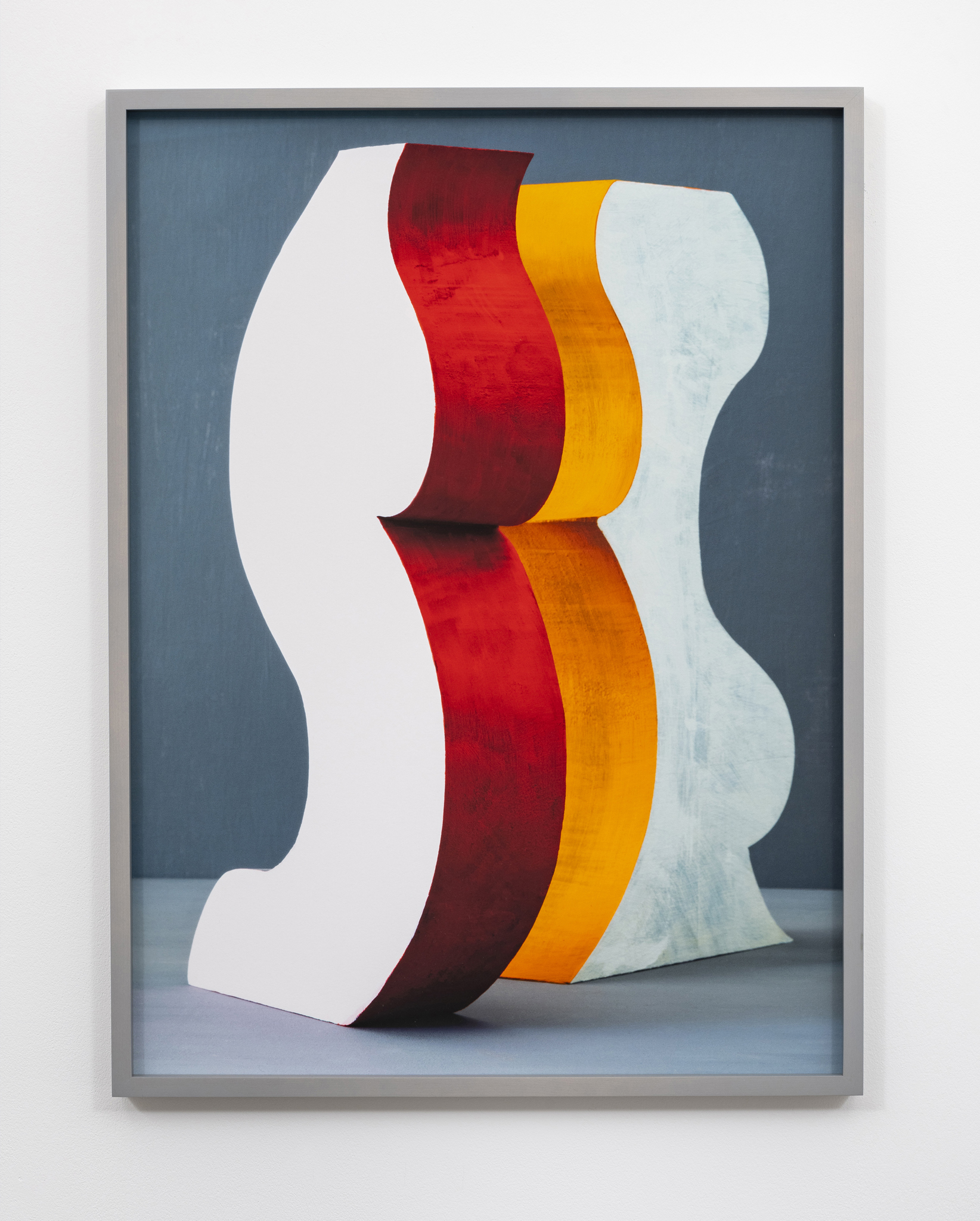 Erin O'Keefe, Cleavage, 2020
Unique archival pigment print on Hahnemühle Photo Rag
25 x 18 inches (64.9 x 48.7 cm)
Erin O'Keefe, River, 2020
Unique archival pigment print on Hahnemühle Photo Rag paper
32 x 40 inches (82.7 x 103 cm)
Erin O'Keefe, Open Book, 2020
Unique archival pigment print on Hahnemühle Photo Rag paper
50 x 40 inches (129 x 104 cm)
Erin O'Keefe, Pushover, 2020
Unique archival pigment print on Hahnemühle Photo Rag paper
40 x 32 inches (103.2 x 82.8 cm)