24
th
October – 24
th
November 2007
A new installation by Ana Prada
Spanish artist Ana Prada arranges multiply produced, commonplace objects into wall-based structures. Placed in flat planes, clinging to the wall, these arrangements seem to reference the geometric or mathematically based forms found in some hard edge abstract painting. The objects operate in two planes/fields of scale, as from a distance the repeating patterns form intricate arabesques or sprawling geometric grids. From this distance there is often little clue as the origin of the repeated shapes and objects. Closer, the viewer is able to identify the constituent parts, and these items, whether several hundred tea bags, plastic straws or pencil sharpeners, are clearly at odds with the overall form. The domesticity or intimacy associated with the everyday, plastic tools contrasts the impersonal abstraction that they comprise. An extension of this method, Prada's photographic practise uses simple juxtapositions of domestic objects, temporarily thrust together, recorded and displayed after the item is discarded.
For this latest exhibition Prada is presenting two new wall based installations and a series of photographic works and will be the artist's first solo show in the UK after a series of solo museum shows in Europe and the US.
For further information please contact the gallery.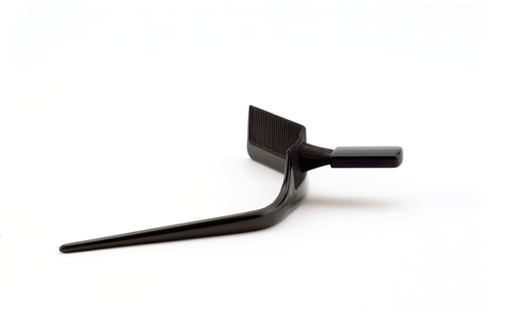 Ana Prada, A
feminine touch
, 2005
C-type print
110 x 166 cm
Ana Prada,
Intimate Strangers
, 2007 (detail)
Pencil sharpeners, coloured pencils and silicone
300 x 300 x 1 cm
Ana Prada,
Intimate Strangers
, 2007 (detail)
Pencil sharpeners, coloured pencils and silicone
300 x 300 x 1 cm
Ana Prada,
Intimate Strangers
, 2007
Pencil sharpeners, coloured pencils and silicone
300 x 300 x 1 cm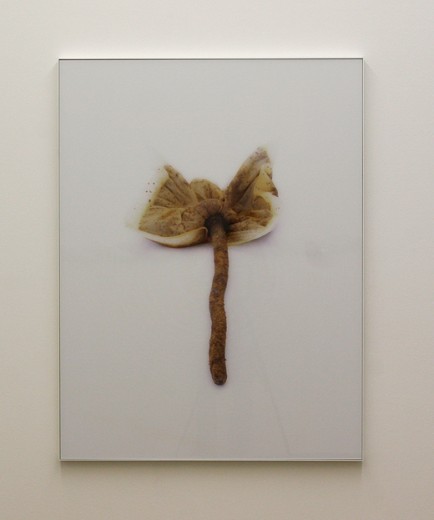 Ana Prada,
A feminine touch (Tea Bag and Nail)
, 2006
C-print
133 x 101 cm
Ana Prada,
Perfect Afro
, 2007
Mop heads and silicone
220 x 16 x 8 cm
Ana Prada,
Perfect Afro
, 2007 (detail)
Mop heads and silicone
220 x 16 x 8 cm