Tramway and MAP present the first solo exhibition in Scotland for Megan Rooney until 10 December; Tue-Fri 12-5pm, Sat & Sun 12-6pm. Free entry.
Performance, Thursday 7 December, 6.30pm
The exhibition will conclude with a performance by Andrew Graham & Megan Rooney, curated by Louise Briggs and commissioned by MAP in partnership with Tramway, and generously supported by Creative Scotland and Canada Arts Council.
To book tickets click here
Photographs courtesy of the artist and Tramway, Glasgow.
Photo credit: Keith Hunter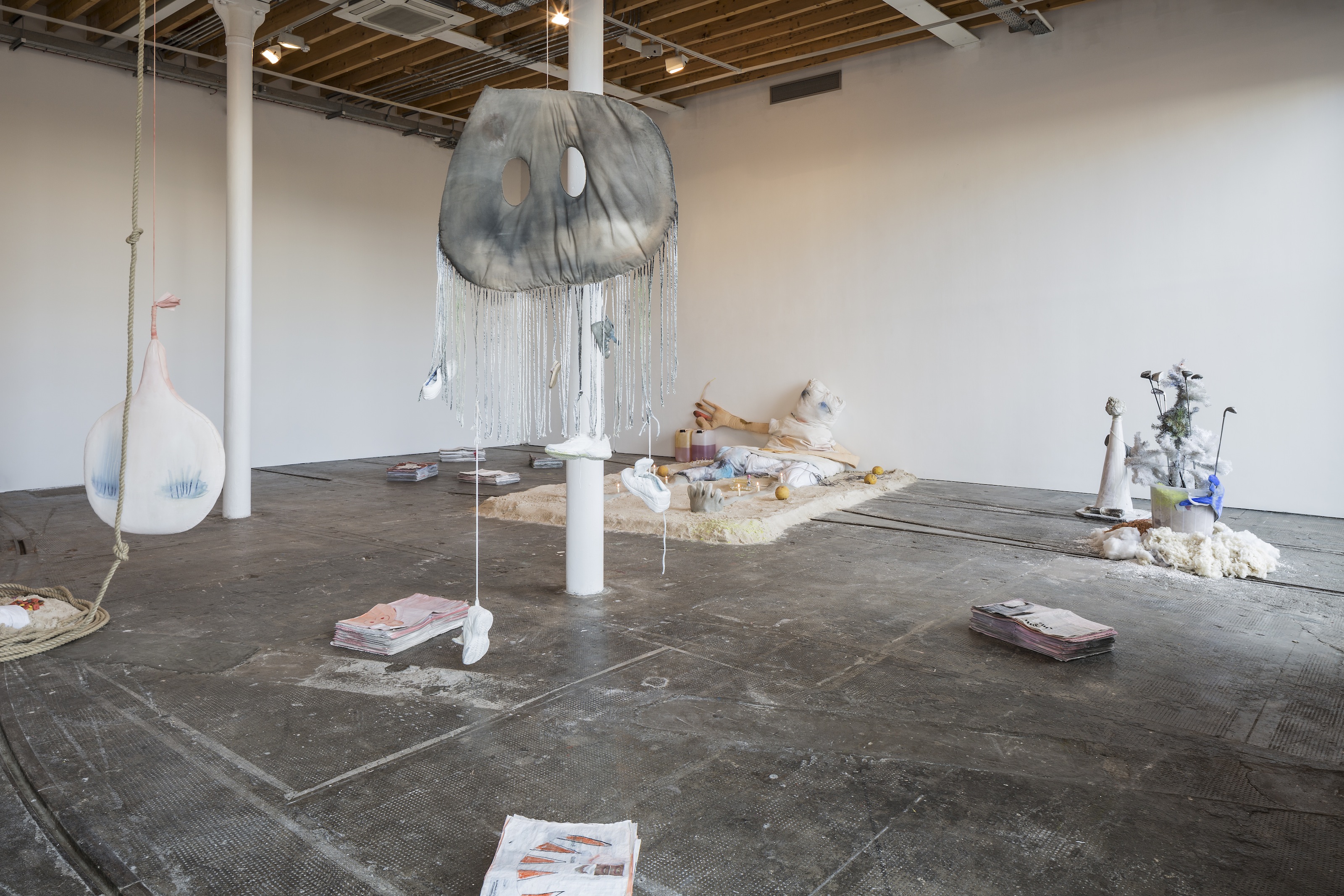 Installation view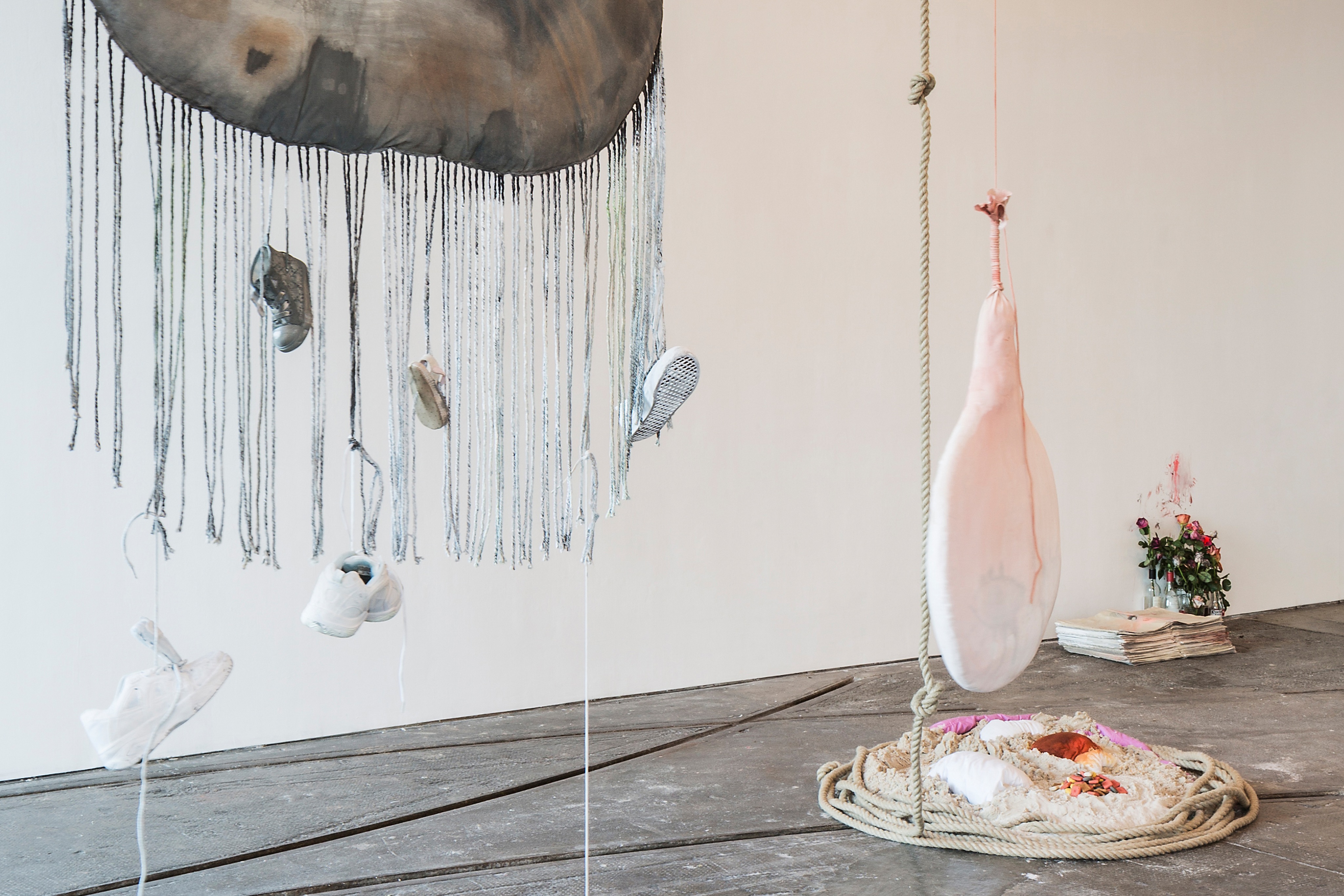 Installation view
Old friend,
2017
Fabric, rope, shoes, canopy, broken mirror, paint, ink, pastel
Dimensions variable
Old friend, 2017 (detail)
Installation view
Cock-a-doodle-do, 2017
Fabric, climbing rope, paint, ink, snow pants, dog treats, pillows, sand, sparklers
Dimensions variable
GET RIGHT WITH GOD, 2017
Painted cones, clay, stuffing, cake
Dimensions variable
MOMMA! MOMMA!,
2017
Sand, clay, candles, duvet, pillow, paint, toothbrushes, wine bags, cleaning brush, water containers, rope, melons, bath mat, cigarettes, cat litter, plastic cups, feathers
Dimensions variable
MOMMA! MOMMA!, 2017
Sand, clay, candles, duvet, pillow, paint, toothbrushes, wine bags, cleaning brush, water containers, rope, melons, bath mat, cigarettes, cat litter, plastic cups, feathers
Dimensions variable
MOMMA! MOMMA!, 2017 (detail)
MOMMA! MOMMA!, 2017 (detail)
SOME DUMB YES, 2017
Plastic garbage can, sand, fabric, cushion, stuffing, cigarettes, painted rabbit, Christmas tree, cone, clay, cat litter, rope, papier mache, keys to nowhere, mops, international currency, golf clubs
Dimensions variable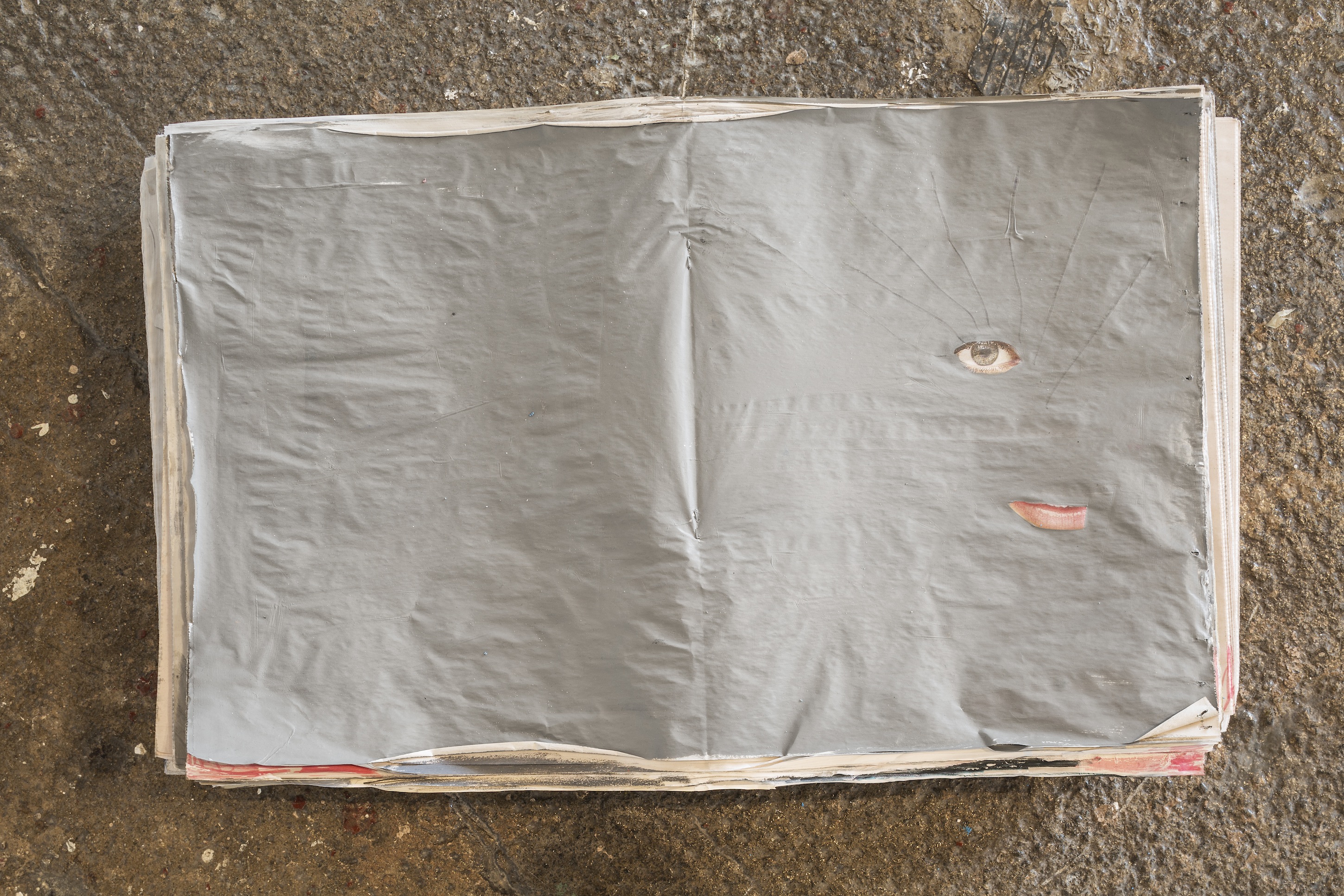 The dreamer the dream (1-10), 2017
Newspapers, paint, pastel, marker, pencil, charcoal, ink
Dimensions variable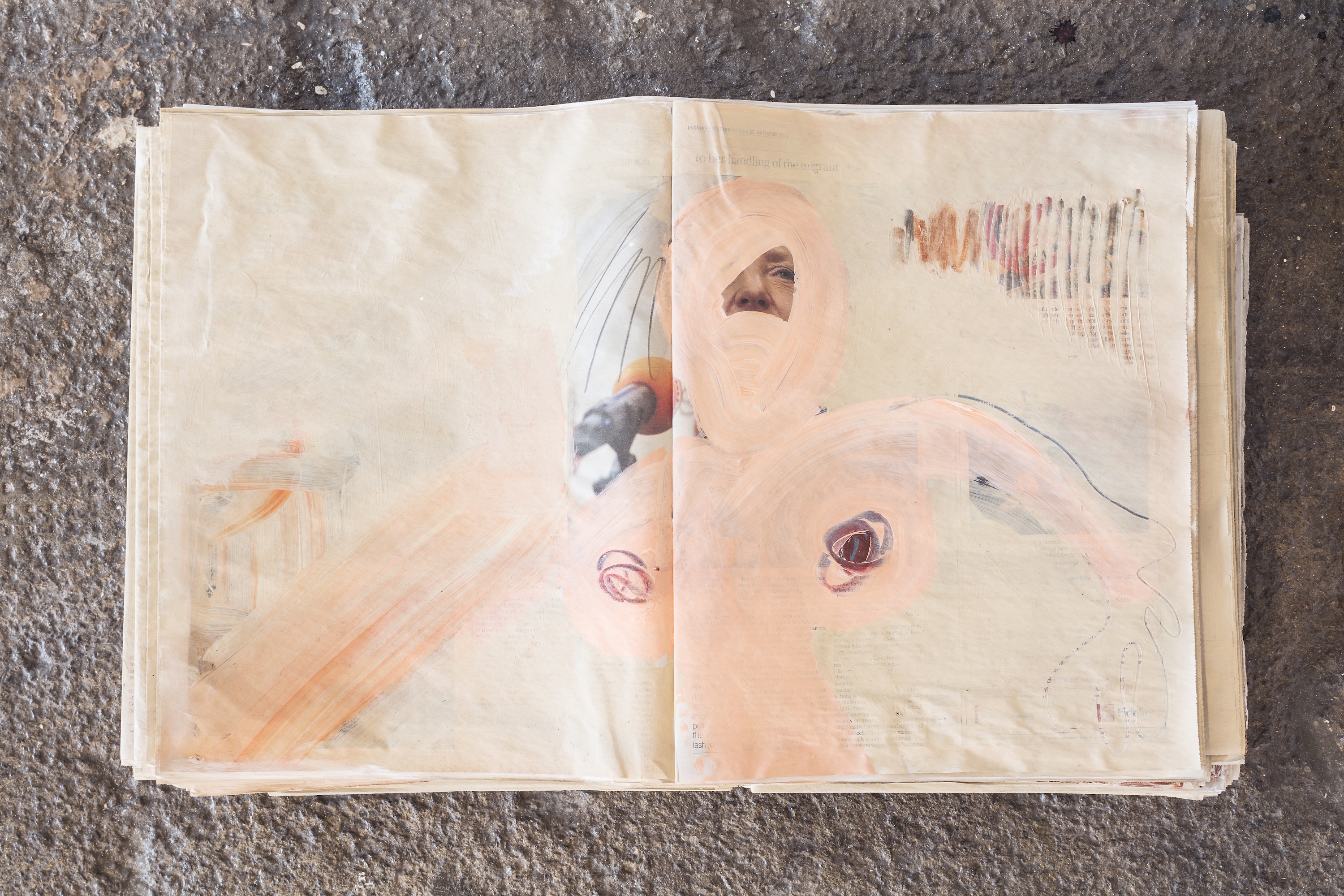 The dreamer the dream (1-10),
2017
Newspapers, paint, pastel, marker, pencil, charcoal, ink
Dimensions variable