6
th
 September – 29
th
September 2012
Toby Christian 
Uriel Orlow 
Mandla Reuter
"When atoms move through empty space and fall straight down, at a random time and place, they swerve a little. Just enough of a swerve to be called a change of course" – Lucretius quoted from Holy Precursor by Uriel Orlow
Unseen Blows is a three-person exhibition comprised of work by Toby Christian, Mandla Reuter and Uriel Orlow .
Orlow's film Holy Precursor is set in and around a Kurdish village, built on the site of the ancient Armenian monastery of Surb Karapet. Partially destroyed during the Armenian genocide in 1915, the monastery was finally reduced to rubble by the Turkish military in the 1960s as part of an ongoing practice aimed at erasing all signs of Armenian cultural heritage in Turkey. The village was then built using remnants of the monastery with recycled ancient carvings now sitting alongside corrugated steel sheets. The film moves slowly and rhythmically through the village, detailing the physical spaces, inhabitants and sounds.
Toby Christian provides the viewer with a ream of paper attached to the wall, onto which he has printed descriptive text. A white supporting structure, formally related to the space and papers sits in front. The viewer may remove a leaf of paper if they wish.
Four works from Mandla Reuter's series Prospect, 330 Waldon Pl. (2010) complete the exhibition. The photographs are all views taken from the same spot in Los Angeles, a piece of land acquired by Reuter that recurs through his practice. Functioning like an establishment shot the views of LA's hazy atmosphere and layered skyline hover between landscape and abstraction.
——–
Uriel Orlow employs photography, film, artefacts and archival research to produce modular installations, often centred around historical events. Recent exhibitions for Orlow include a solo exhibition at Kunsthaus Centre PasquArt in Biel, Switzerland as well group presentations at Manifesta 9 Limburg, Oslo Kunstforening, Museum of Contemporary Photography Chicago, Prefix ICAToronto, and Fondation Ricard Paris, Swiss Off-Site Pavilion at 54th Venice Bienniale and 8th Mercosul Biennial Brazil.
Toby Christian lives and works in London. Recent exhibitions include Coletiva, Galeria Baró, Sao Paulo, In the Light of the Overhead, Postbox Gallery, London and The Aspiration Factory, Aeroplastics Contemporary, Brussels. In 2012 graduated from the Royal Academy Schools in London, receiving the Gold Medal.
Mandla Reuter lives and works in Basel and Berlin. Selected solo shows include Galerie Mezzanin, Vienna; De Vleeshal, Middelburg; Francesca Minini, Milan; Schinkel Pavillon, Berlin; Kunsthalle Lingen and group shows Made in Germany Zwei, Sprengel Museum, Hannover; Site Santa Fe Biennial, Santa Fe; Kunsthalle Basel; Gwangju Biennale.  The works included in this exhibition are courtesy of Croy Nielsen, Berlin and Francesca Minini, Milan.
Installation view, 2012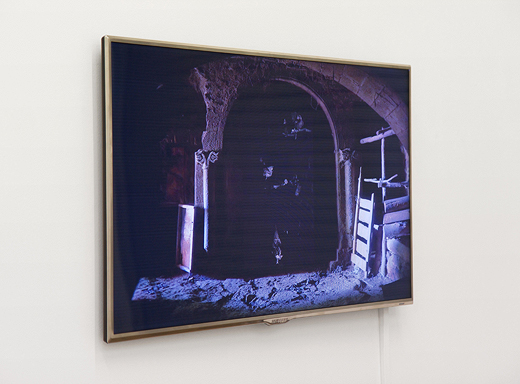 Uriel Orlow,
Holy Precursor
, 2011
Single channel HD video with sound
14m 13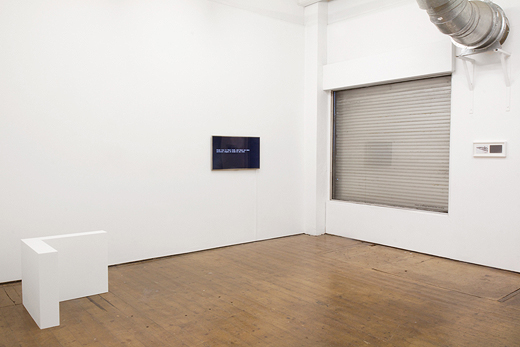 Installation view, 2012
Mandla Reuter,
Prospect, 330 Waldon Pl.
, 2010
Framed C-prints
54 x 44 cm each
Mandla Reuter, 
Prospect, 330 Waldon Pl. (a)
, 2010
Framed C-print
54 x 44 cm
Mandla Reuter,
Prospect, 330 Waldon Pl. (b)
, 2010
Framed C-print
54 x 44 cm
Toby Christian, 2012
Mounted A4 texts, wall
Toby Christian, 2012
Mounted A4 texts, wall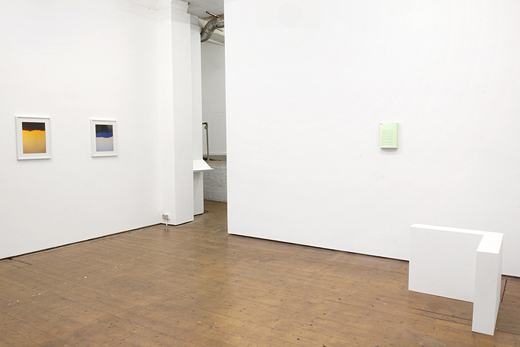 Installation view, 2012
Installation view, 2012
Uriel Orlow,
Holy Precursor
, 2011
Single channel HD video with sound
14m 13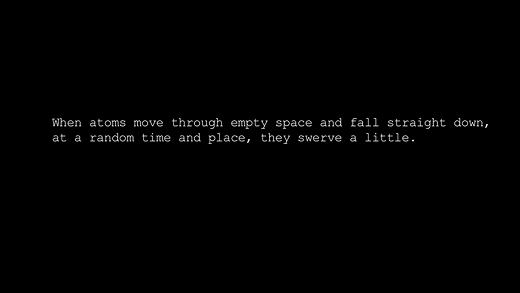 Uriel Orlow,
Holy Precursor
, 2011
Single channel HD video with sound
14m 13
Uriel Orlow, 
Holy Precursor
, 2011
Single channel HD video with sound
14m 13
Mandla Reuter, 
Prospect, 330 Waldon Pl. (c)
, 2010
Framed C-print
54 x 44 cm
Mandla Reuter, 
Prospect, 330 Waldon Pl. (d)
, 2010
Framed C-print
54 x 44 cm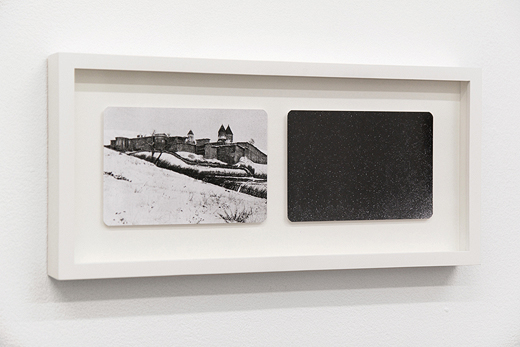 Uriel Orlow,
Dance of Atoms
, 2011
Two pigment prints on Baryta paper
17 x 39 cm