28
th
 June – 4
th
 August 2012
Rhys Coren
Jack Newling
Curated by Attilia Fattori Franchini
The Man Who Knew Too Little is an exhibition of works by Rhys Coren and Jack Newling.
Both artists employ a range of means and materials to create works with a heavily processed style where interference is reduced to a minimum in order to regulate and reclassify the world around us.
The playful, symbolic world of Rhys Coren revolves around subcultures and their visual language. British culture, the Internet and music are continuous references in his production, which varies from video, animation, 2D images and installation, constantly merging both analogue and digital processes. Coren explores the hypothesis of an interrelation between British football social culture and rave music. Using popular designs from British football strips, training kits and clothing worn by fans in the late 80s and early 90s – the brightest era of acid music and rave culture – Coren has developed a series of graphics animations, lasercut paintings and a sound piece (in collaboration with Benjamin John Power) that celebrates the "smiley face", a stylized icon of the same period.
Jack Newling's practice employs a contemporary landscape of industrially manufactured utilitarian items. In this show Newling uses high control techniques such as screen-printing and casting to make a new body of work that finds its origins in the peripheries of popular culture. 24hr groceries and empty cafes provide material for these works that never seek to represent fully the source, preferring instead to exist as stand-ins or surrogates. Newling's works absorb the hard-nosed practicality of the world around him, and combine with the ghosts of industrial processes in order to produce moments of seduction, distraction, boredom and romance.
The works in the exhibition are formal suggestions, little clues given and left to the viewer to interpret. The show is an attempt to absorb common features of the world that surrounds us, in order to propose something altogether more remote and slippery. By focusing on certain elements of the everyday, whilst losing others, the works initiate unexpected connections opening the viewer to new and undefined outcomes, activating strong sensations and new assemblages of collective and personal memories.
———
Rhys Coren (born 1983, Plymouth), currently lives and works in London.
Recent shows include:The Response, The Sunday Painter, London, UK, 2012; E-Vapor-8, 319 Scholes, New York, NY, 2012, No Woman No Cry, The Royal Standard, Liverpool, UK, 2011; Friendship of the Peoples, Simon Oldfield Gallery, 2011; VIDEO PROGETTO, 26CC, Rome, Italy, 2010. Rhys Coren was the recipient of ISCP Residency in New York in 2009.. He is co-founder of the online platform bubblebyte.org and of the Bristol-London art collective InterCity MainLine. 
Jack Newling (born 1983, Nottingham), currently lives and works in London.
Newling, in 2009, completed an MA in fine art at the Royal Academy Schools, London. Recent exhibitions include: Clouds, Fold, London 2012, Your garden is looking a mess please tidy it up, Payne and Shervell, London 2012, Then again, SPACE, London 2011, Jerwood Contemporary Painters, Jerwood Space, London 2010, Bloomberg new contemporaries, 2009 & 2007. Newling was the recipient of the Red Mansion Art prize in 2008. Newling has been awarded the 2012 Glenfiddich artist in residence. Newlings work is held in the UBS and Zabludowicz collections as well as various other private collections in Europe and the USA.
Rhys Coren, 
8991A
, 2012
Looped animation
Installation view, 2012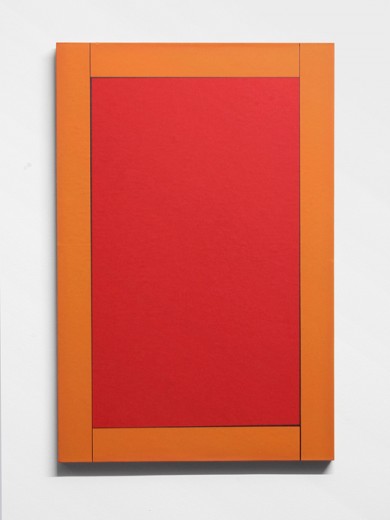 Jack Newling, 
Daily Specials 6
, 2012
Silkscreen on paper on board
60 x 40 cm
Jack Newling, 
Daily Specials 4
, 2012
Silkscreen on paper on board
60 x 40 cm
Installation view, 2012
Jack Newling, 
Late Night Picture (Blue Horizon)
, 2012
Acrylic and silkscreen on paper
34 x 381 cm
Jack Newling, 
Late Night Picture (Blue Horizon)
, 2012 (detail)
Acrylic and silkscreen on paper
34 x 381 cm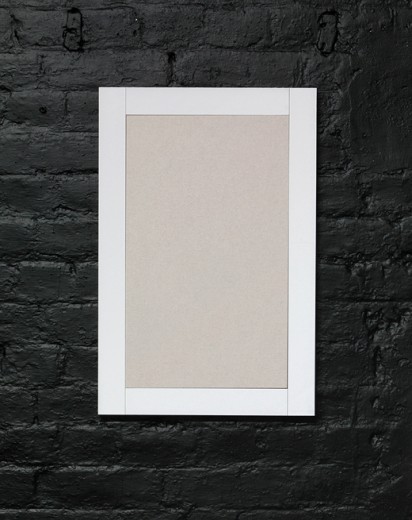 Jack Newling, 
Daily Specials 1
, 2012
Silkscreen on paper on board
60 x 40 cm
Rhys Coren, 
LXXXVIII
, 2012
Looped animation
Installation view, 2012
Jack Newling, 
Daily Specials 9
, 2012
Silkscreen on paper on board
60 x 40 cm
Installation view, 2012
Jack Newling, 
Daily Specials 2
, 2012
Silkscreen on paper on board, 
60 x 40 cm
Jack Newling, 
The enactors
, 2012
Plaster, plastic, paint
40 x 37 x 120 cm
Rhys Coren, 
SPÏNK
, 2011
Looped animation