12
th
April – 11
th
May 2013
Constant Dullaart
Paul Flannery
Cieron Magat
Yuri Pattison
Hannah Perry
Angelo Plessas
Sylvain Sailly
Travess Smalley
Jasper Spicero
To mark the second birthday of online art gallery bubblebyte.org, Seventeen will host the group exhibition SECONDO ANNIVERSARIO, featuring works by the 9 international practitioners who have had solo shows in bubblebyte.org's second and final year of programming on their own server.
Alongside this show, bubblebyte have curated Casa Del Divertimento, a take-over of the Seventeen website featuring David Raymond Conroy, Rhys Coren, Paul Flannery, Tom Hobson, Candice Jacobs, Nic Sassoon and Laurel Schwulst. This take-over also serves to launch the new bubblebyte collaboration between Rhys Coren, Paul Flannery and Attilia Fattori Franchini, concentrating on curating the work of artists within the fabric of other functioning websites.
bubblebyte.org's Secondo Anniversario runs concurrently with the group exhibition Like smoke relates to fire, in the upstairs space.  
Hannah Perry,
Kicking
, 2013
Aluminium, car heat wrap, digital print on backlit paper
Constant Dullaart, 
DVD screensaver performances
, 2009-2011
4 stacked Hantarex video monitor cubes
Hannah Perry, 
Kicking
, 2013 
Aluminium, car heat wrap, digital print on backlit paper
Detail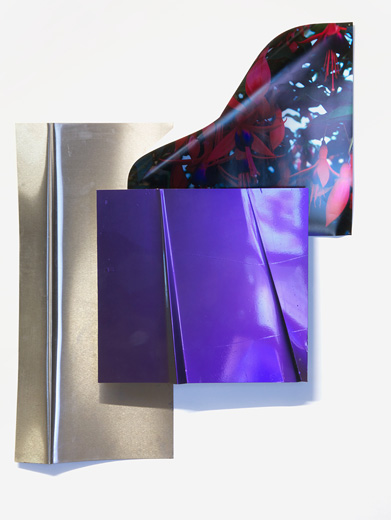 Hannah Perry, 
Kicking
, 2013 
Aluminium, car heat wrap, digital print on backlit paper
Detail
Hannah Perry, 
Kicking
, 2013 
Aluminium, car heat wrap, digital print on backlit paper
Detail
Sylvain Sailly,
Arch (Instructor – Screencast 1)
, 2013
Screencast, HDTV 720p MPEG video, silent, shown on a flat panel monitor
4 min, 1 sec
Travess Smalley,
Intangible Moments of Control
, 2012
.png files
Cieron Magat,
a ton
, 2010 – present
Roses, white cotton and video
Paul Flannery,
Untitled
, 2012
.gif
Angelo Plessas,
OnTopOfTheEmpire.com
, 2012 
Website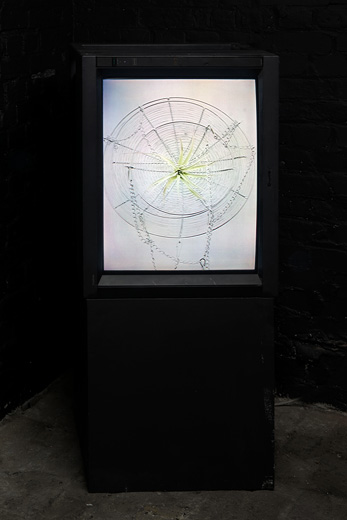 Jasper Spicero,
Plant Display
, 2012
5 x digital images
Yuri Pattison,
cmoscosmos
, 2013
Fuji Metallic C-Type, Fuji Clear C-Type, digital video, digital signage unit, USB flash drive
101cm x 80cm x 10cm (approx)