13
th
January – 13
th
February 2010
At the level of the image, the determinations of the Protestant Reformation (1517-1648), as in so many other incidents of iconoclastic 'image-breaking' leading up to the present day, were predicated on a clear-cut Manichean sense of difference. During this period, statues and images of a religious order were subjected to sustained physical attack. Those that did not square with the heterodox self-understanding of the Reformation (as an exemplary monotheistic motion) were deemed false – in other words 'idolatrous' and worthy of destruction.
Versions, Oliver Laric's second solo show at Seventeen, circulates around both historical and contemporary ideas relating to image hierarchies. Central to the exhibition is a suite of polyurethane sculptures. In collaboration with 3D modellers, Laric has translated a reformation damaged icon from St Martin's Cathedral, Utrecht, into a silicone mould from which a number of casts have been made. Each is identical in size and form, distinction coming only from their varied pigmentation. For Laric, these sculptures, their multiplicity, reflects a viable productive principle in iconoclasm. After the conceptual event of iconoclasm, after the physical inscription of that event as damage on the very surface of these icons, the formal hierarchy between the original and its modification is fundamentally undermined. Instead there is equipoise; no single truth, no original; no derivative; just versions…*
In related speculation framed by a documentary video installation that forms the second and final element of the exhibition (also titled 'Versions'), Laric suggests that in the contemporary age certain creative protocols are, in a more general sense, similarly challenging the hierarchy between 'auratic original' images and those determined to be derivative (and therefore of secondary importance).
Commencing with a digitally doctored image released by the media arm of the Iranian Revolutionary Guard in 2008, the documentary suggests a new mandate for image making, one which Laric identifies as finding its zenith in our networked internet age where bootlegs, copies and remixes increasingly take precedent over 'originals' in cultural production. Emphasising this plurality, Laric presents four equivalent 'versions' of the film in total. In each version, the same cycle of images is re-authored by a different narrator – respectively Momus, Guthrie Lonergan, Dani Admiss and Laric himself.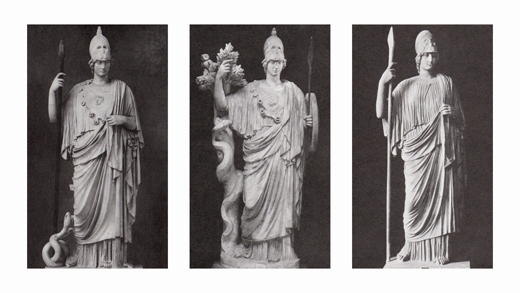 Still from
Versions
, 2010
Single channel video
9m 06
Still from
 Versions
, 2010
Single channel video 
9m 06

Still from
 Versions
, 2010
Single channel video 
9m 06
Still from
 Versions
, 2010
Single channel video 
9m 06
Still from
 Versions
, 2010
Single channel video 
9m 06
Still from
 Versions
, 2010
Single channel video 
9m 06
Still from
 Versions
, 2010
Single channel video 
9m 06
Still from
 Versions
, 2010
Single channel video 
9m 06