Uriel Orlow
Holy Precursor
, 2011
Single channel HD video with sound 
Edition of 5 
14m 13
Orlow's film Holy Precursor is set in and around a Kurdish village, built on the site of the ancient Armenian monastery of Surb Karapet. Partially destroyed during the Armenian genocide in 1915, the monastery was finally reduced to rubble by the Turkish military in the 1960s as part of an ongoing practice aimed at erasing all signs of Armenian cultural heritage in Turkey. The village was then built using remnants of the monastery with recycled ancient carvings now sitting alongside corrugated steel sheets. The film moves slowly and rhythmically through the village, detailing the physical spaces, inhabitants and sounds.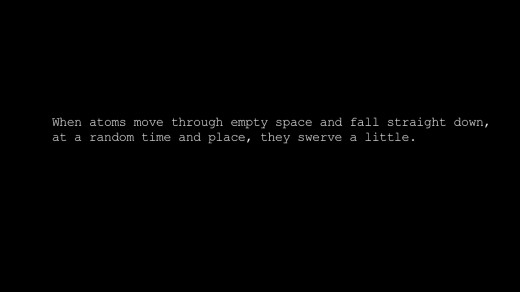 Installation view
Unseen Blows at Seventeen, Sept 2012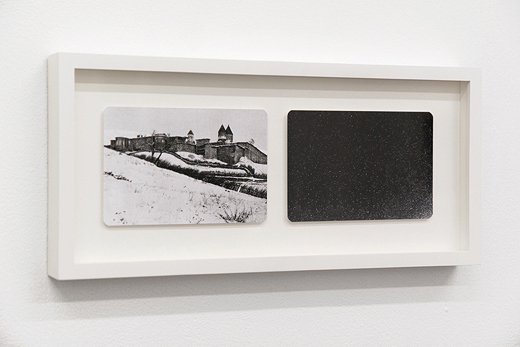 Uriel Orlow, 
Dance of Atoms
,
2011
2 Pigment Prints on Baryta Paper
Edition of 5
17 x 39 cm framed 
Accompanying work depicting the now destroyed monastery at Surb Karapet.