Sophie Michael's films are like a visual hide-and-seek. Her work brings together sculpture and film in such a way that ordinary objects are transformed for us by the minutely directed specificity of her looking. The reels unfold kaleidoscopically before the eye, looping through analogue sequences of manipulated light and glimpsed environments that are both confused and familiar yet all shot through with an acute awareness of the nostalgia we attach to both formats and objects.'
– Eva Rothschild,  Frieze, Issue 141 September 2011; 20th Anniversary Issue.
Sophie Michael (b. 1985) lives and works in London. Michael studied at Slade School of Fine Art and graduated from Royal Academy Schools, London in 2012.
Recent exhibitions include a solo at Tate Britain, Trip (the Light Fantastic) and the 41st Toronto Film Festival, Canada.
Biography
Seventeen Exhibitions
Sophie Michael, The Watershow Extravaganza, 2016
Single screen 16mm with optical sound, 10'30 
Sophie Michael, Art Now: Trip (the light fantastic), Installation view at Tate Britain, 2016
Image credit: Photography © Tate, 2016
Sophie Michael, Art Now: Trip (the light fantastic), Installation view at Tate Britain, 2016
Image credit: Photography © Tate, 2016
Sophie Michael, The Watershow Extravaganza, 2016
Single screen 16mm with optical sound, 10'30 (film still)

Sophie Michael, Art Now: Trip (the light fantastic), Installation view at Tate Britain, 2016
Image credit: Photography © Tate, 2016


Sophie Michael, Art Now: Trip (the light fantastic), Installation detail at Tate Britain, 2016
Image credit: Photography © Tate, 2016


Sophie Michael, Art Now: Trip (the light fantastic), Installation view at Tate Britain, 2016
Image credit: Photography © Tate, 2016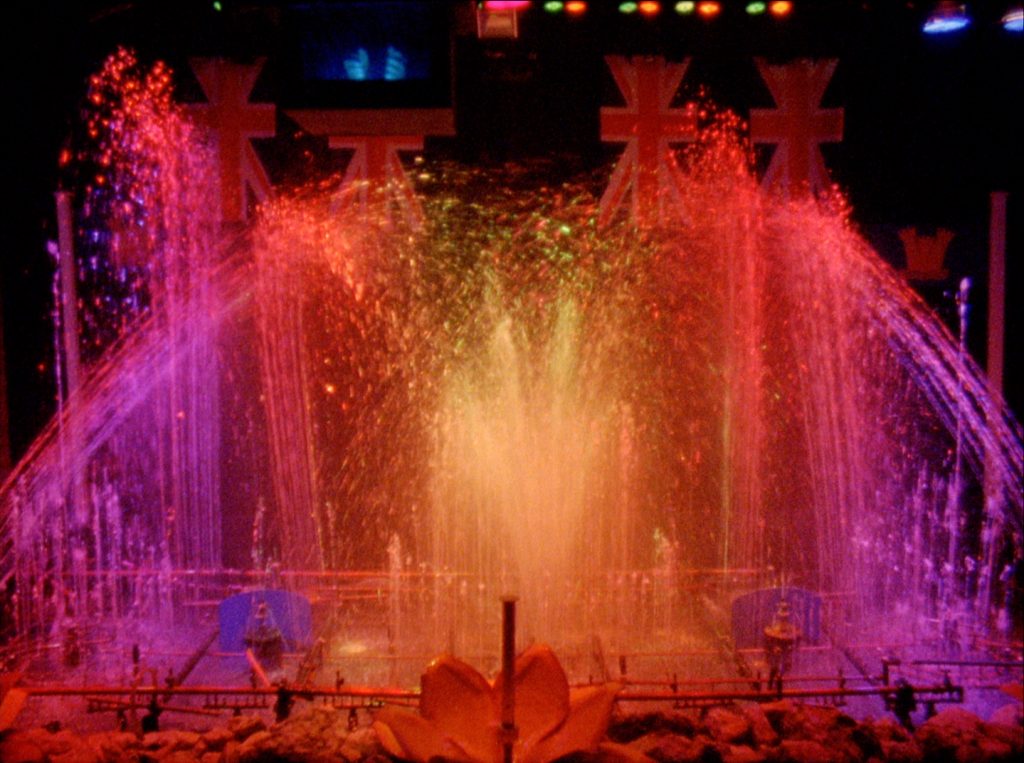 Sophie Michael, The Watershow Extravaganza, 2016
Single screen 16mm with optical sound, 10'30 (film still)
Sophie Michael,
The Watershow Extravaganza
, 2016
Single screen 16mm with optical sound, 10'30 (film still)
Sophie Michael, 99 Clerkenwell Road, 2010
Single screen 16mm, silent, 8' (extract)
Sophie Michael, 99 Clerkenwell Road, 2010 (film still)
Sophie Michael, 99 Clerkenwell Road, 2010 (film still)

Sophie Michael, 99 Clerkenwell Road, 2010 (film still)

Sophie Michael, Daphne (Purple Red), 2014
Single screen 16mm film with digital sound, 5' (extract)
Sophie Michael,
Daphne (Purple Red)
, 2014 (film still)
Sophie Michael, Daphne (Purple Red), 2014 (film still)
Sophie Michael, Daphne (Purple Red), 2014 (film still)
Sophie Michael, Astrid Doubles, 2014
Single screen 16mm film with optical sound, 3' (film still)
Final film in Astrid series, 2010-2014
Sophie Michael, Astrid Doubles, 2014
Single screen 16mm film with optical sound, 3' (film still)
Final film in Astrid series, 2010-2014
Sophie Michael, Attica, 2013
Single screen 16mm film with digital sound, 13'30 (extract)
Sophie Michael, Attica, 2013 (film still)
Sophie Michael, Attica, 2013 (film still)
Sophie Michael, Attica, 2013, Installation view at Seventeen, 2013
Sophie Michael, Attica, 2013, Installation view at Seventeen, 2013 
Sophie Michael, Chapters One to Five, 2012
Single screen 16mm film with optical sound, 15'30 (extract)
Third film in Astrid series, 2010-2014
Sophie Michael, Chapters One to Five audio production still, 2012
Sophie Michael, Chapters One to Five, 2012 (film scans)
Sophie Michael, Chapters One to Five, 2012 (film scans)
Sophie Michael, Chapters One to Five, 2012
Installation view (as looped 30 minute version) at Royal Academy Schools, 2012 
Sophie Michael, Untitled (Christmas), 2011
Single screen Super8 film / Super8 transferred to 16mm film, 2011, silent, 2'30 (extract)
Second film in Astrid series, 2010-2014

Sophie Michael, Untitled (Christmas), 2011 (film still)
Sophie Michael, Untitled (Christmas), 2011, Installation view at Gallery Vela, 2012
Sophie Michael, Astrid Colours, 2010
Single screen 16mm film, 3'30 (extract)
First film in Astrid series, 2010-2014
Sophie Michael, Astrid Colours, 2010 (film still)
Sophie Michael, Astrid Colours, 2010 (film still)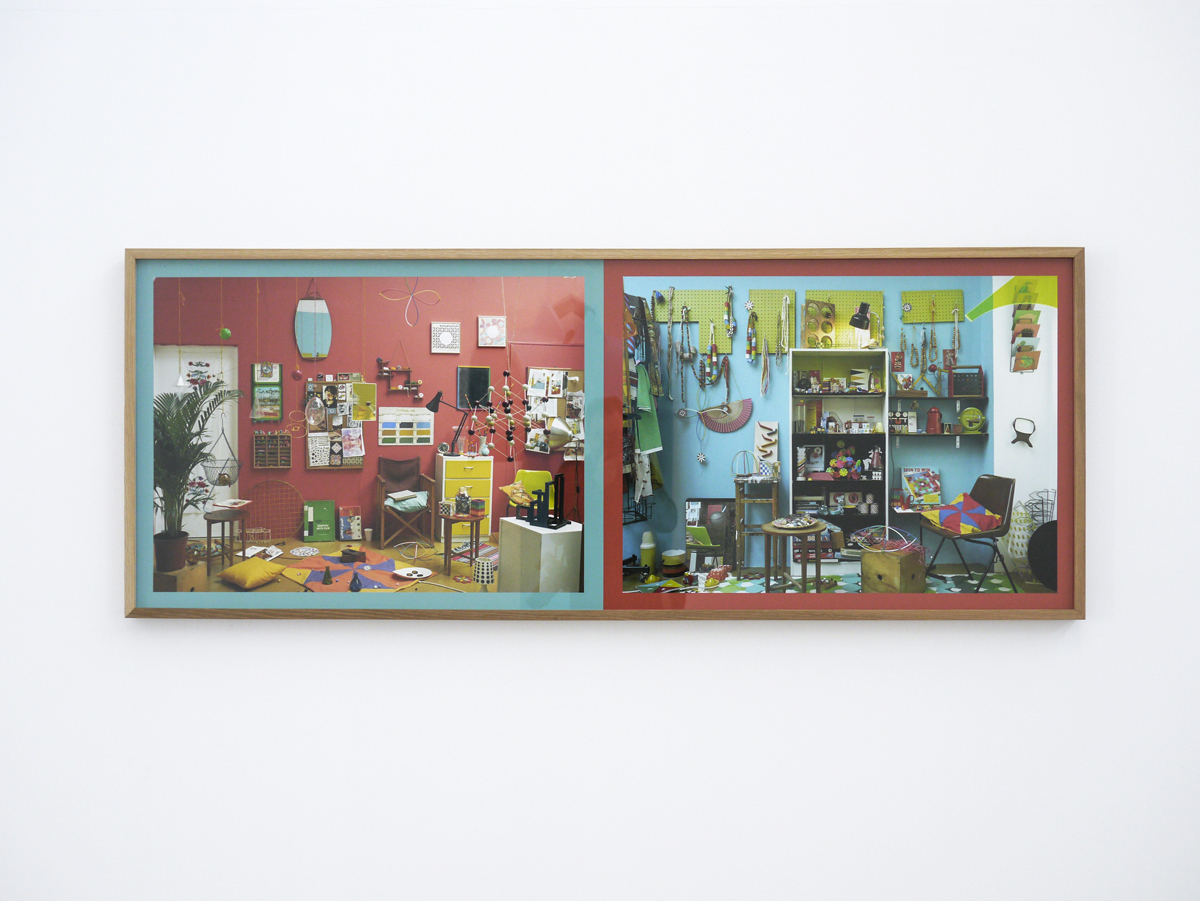 Sophie Michael, Blue Wall/ Pink Wall,  2011
Gliclée print of medium format negative
196 x 74 cm