Coren works across animation, writing, performance and painted marquetry; each media displaying an obvious pleasure in rhythm, form, colour and texture, space and negative space. The wall works contain cartoon-like clouds broken by grids of colour and texture, raking perspectives, drop shadows and the interplay of frenetic lines. Coren describes the direct link between his experience of music and the visual language of his practice, crediting the structure and strategies found in electronic dance music, jazz and disco as the genesis of the works. 
Recent commissions include a permanent public installation in Mayfair, a collaboration with Umbro and a moving image work as part of Lumiere London in the Royal Academy Courtyard. He also curated the group exhibition Cuts, Shapes, Breaks and Scrapes at Seventeen, London alongside Gabriel Hartley and he has co-founded curatorial projects including Opening Times and bubblebyte.org.
Rhys Coren (b. 1983, Plymouth, UK) completed a Postgraduate Diploma at the Royal Academy of Art in 2016 and lives and works in London.
Biography 
Seventeen Exhibitions
Solitary Social
Shape of Story
Whistle Bump Super Strut
Cuts Shapes Breaks and Scrapes
Press
Juxtapoz Magazine
Its Nice That
FAD Magazine
Contemporary Art Society
The Reading List
The Art in Mayfair Podcast Series
Rhys Coren, Everyone I've Ever Known, 2020
Terrazzo, steel
900 x 280 cm
Permanent public commission, Medici Courtyard, London, W1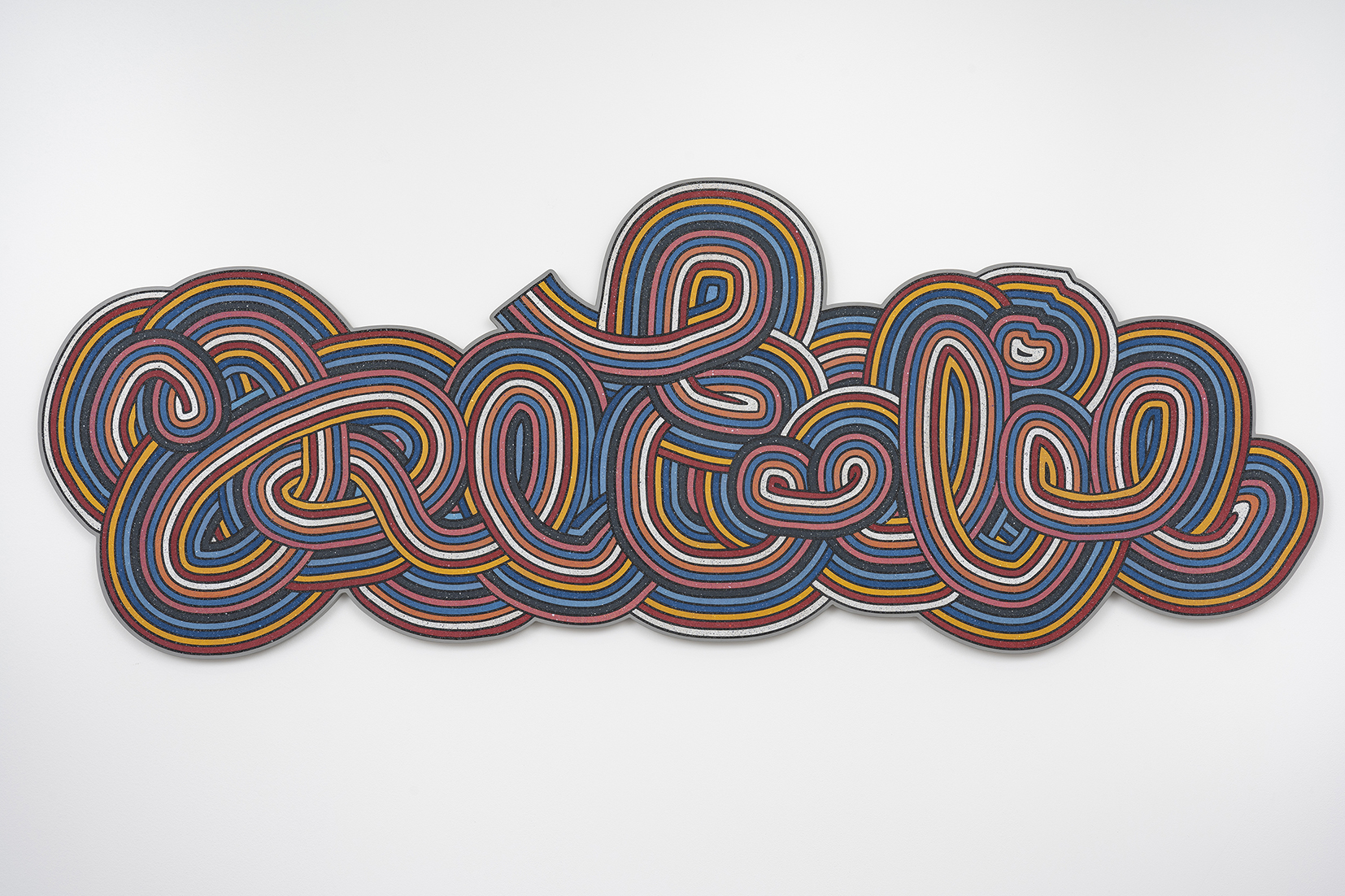 Rhys Coren, Return to a theme, 2021
Spray paint, acrylic and pencil on board
66 x 178 cm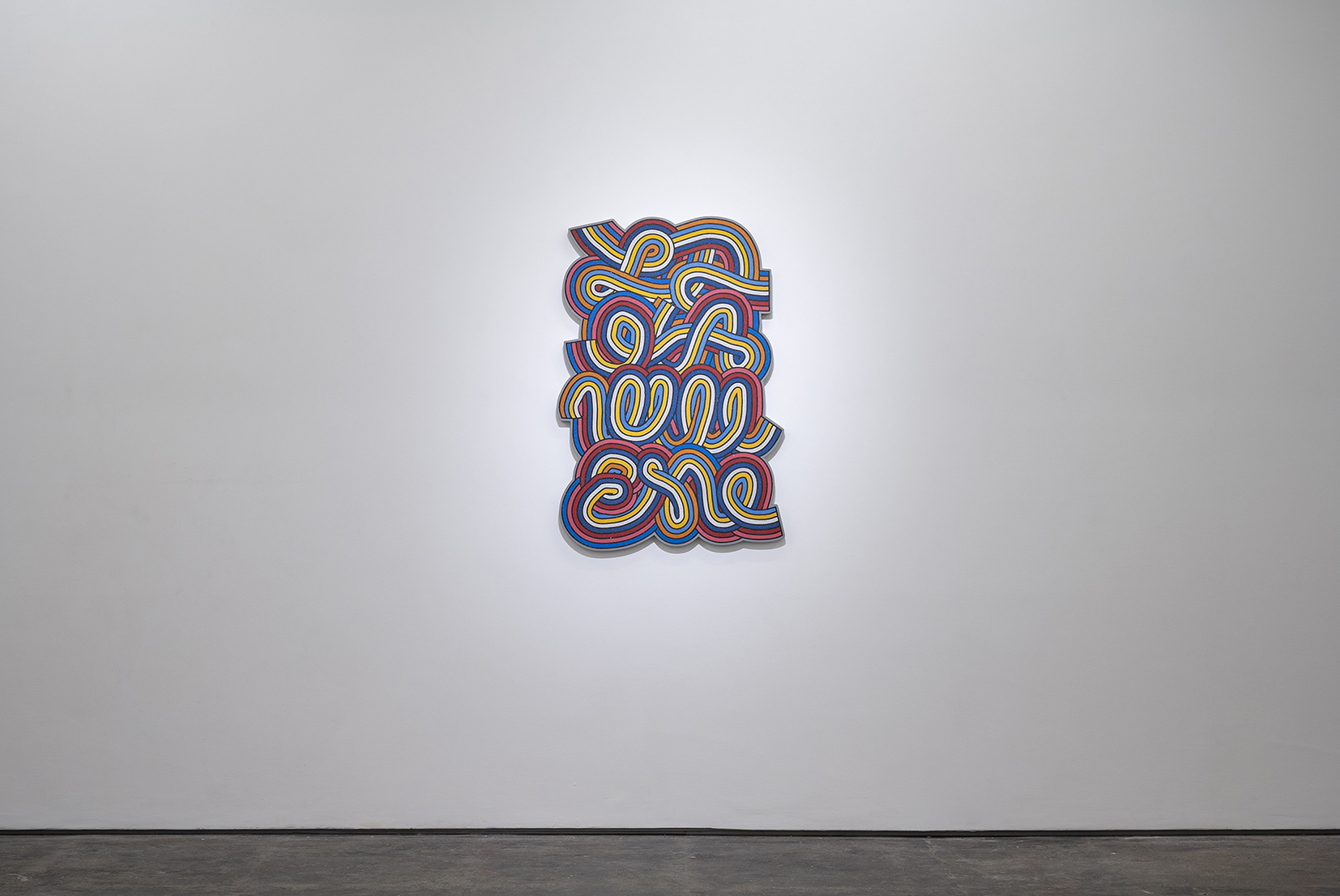 Rhys Coren, 
Doesn't mean that much to you to mean that much to me
, 2021
Spray paint, acrylic and pencil on board
100 x 69 cm
Rhys Coren, O.V.E.R., 2021
Spray paint, acrylic and pencil on board in four parts
70 x 200 cm
Rhys Coren, Pfffff, 2019
Spray paint, acrylic and pencil on board
55 x 45cm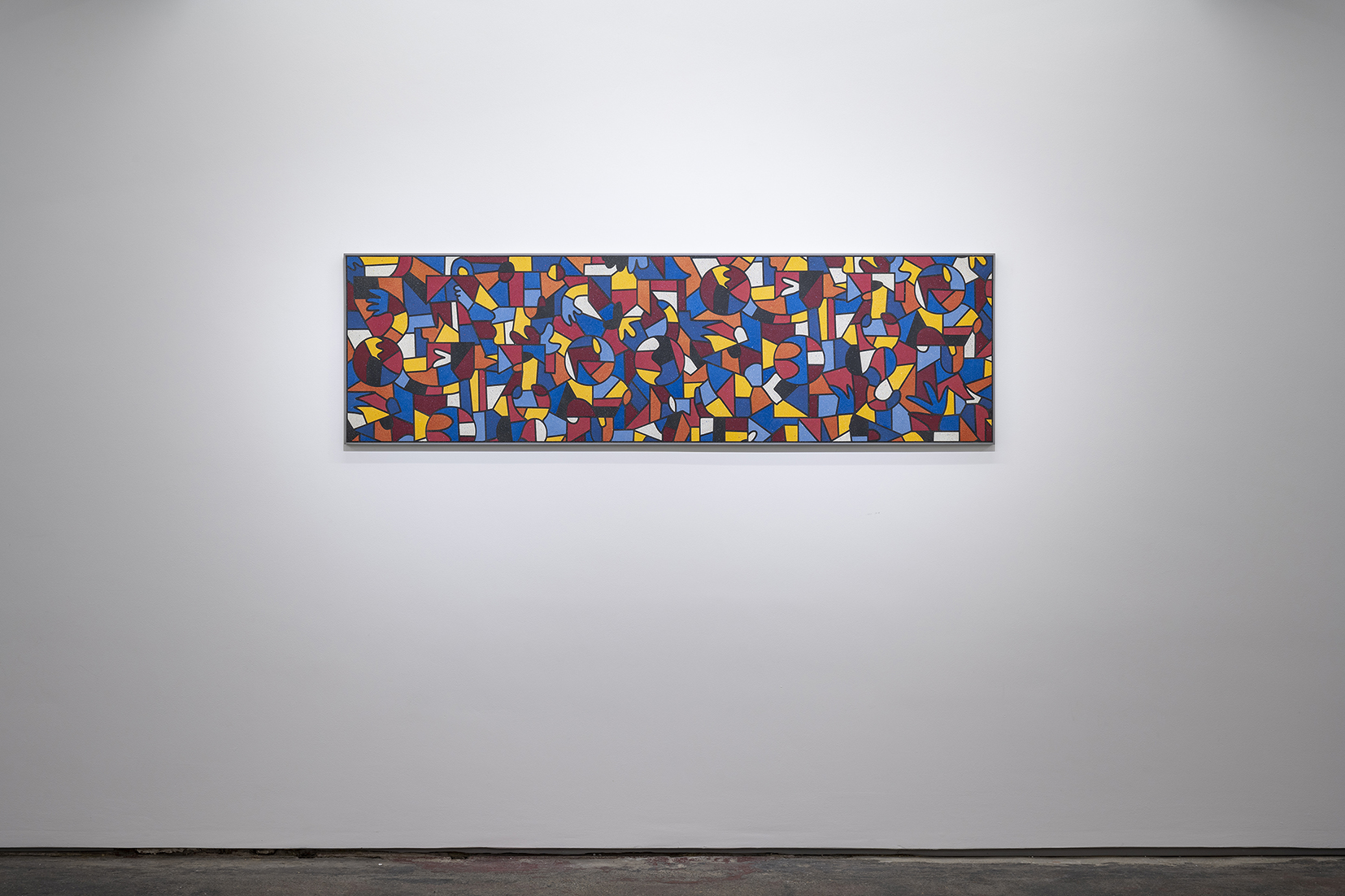 Rhys Coren, 
The song you hear in your head
, 2021
Spray paint, acrylic and pencil on board
55.9 x 191 cm
Rhys Coren, Pirate With Farmer Tendencies I, 2017
Spray paint, acrylic and pencil on board
185 x 65cm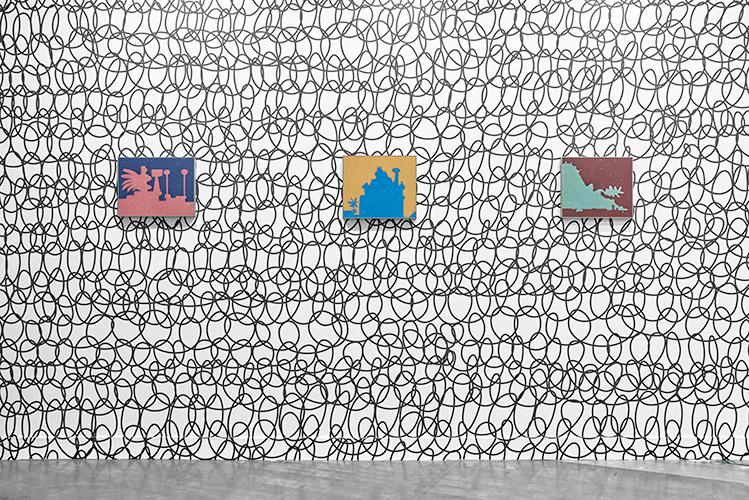 Rhys Coren, The Same Love That Made Me Laugh, 2019
Wallpaper
Dimensions variable
Rhys Coren,
Straight & Narrow (If Only),
2019
Animation with sound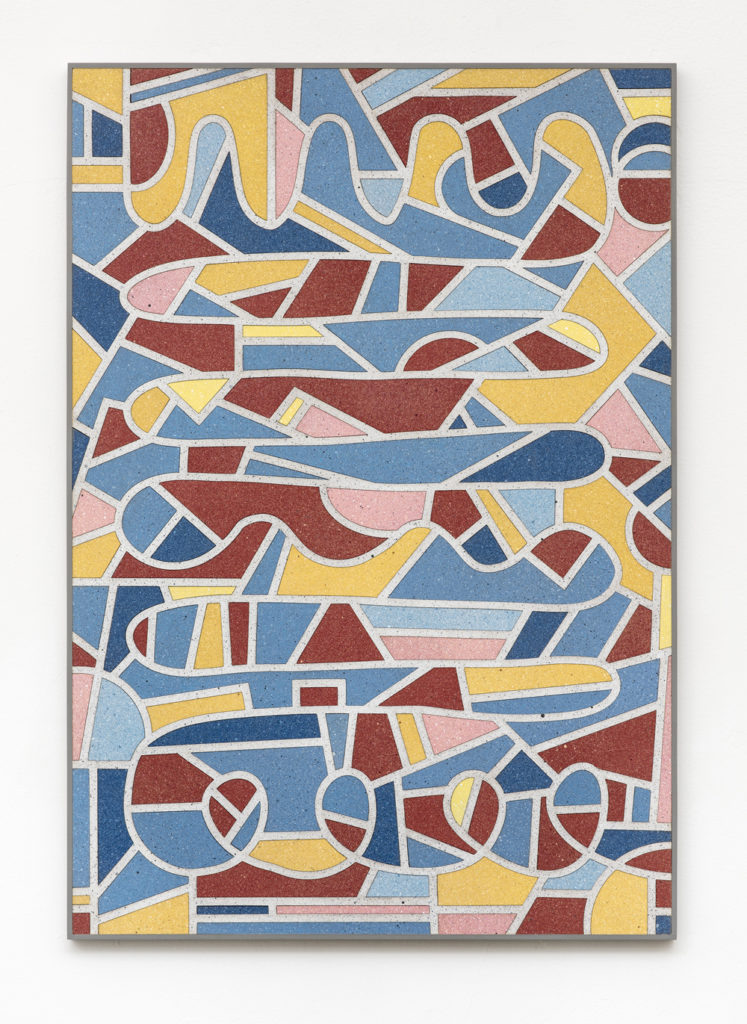 Rhys Coren, Your Drip Dry Eyes, 2017
Spray paint, acrylic and pencil on board
65.5 x 45.5 cm
Rhys Coren, S.M.I.L.E., 2017
Spray paint, acrylic and pencil on board in five parts
260 cm installed

Rhys Coren, Love Motion, 2018
Animation, audio and light installation
Installation view of the Royal Academy of Arts' courtyard
Rhys Coren, Carly Simon's Why, followed by Carly Simon's Why, followed by Carly Simon's Why (again), 2016
Enamel, spray paint, pencil and acrylic on board
90 x 80 cm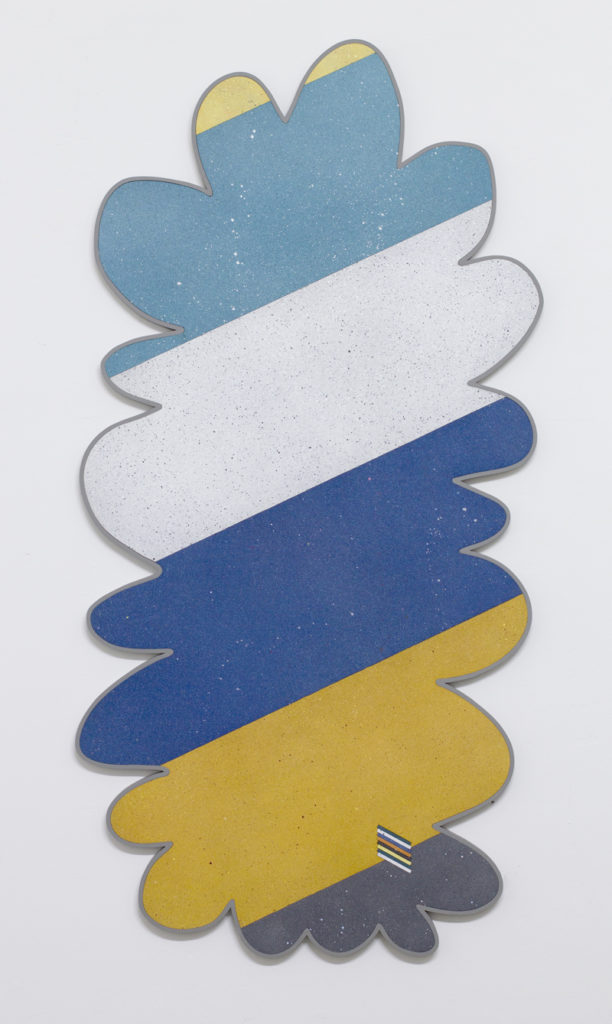 Rhys Coren, In your lips I sense a danger (you've got the eyes of a stranger), 2017
Spray paint, acrylic and pencil on board
147 x 72 cm
Rhys Coren, It's alright, we can still go on, 2014
Acrylic, spray paint, chalk on board
76 x 91 cm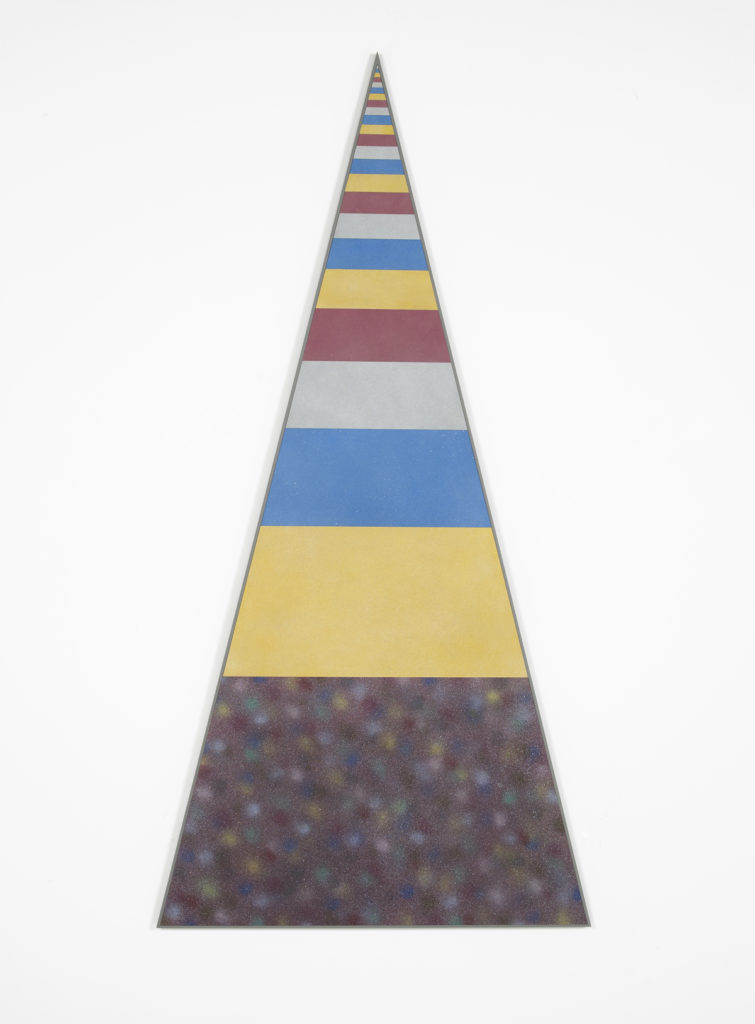 Rhys Coren, Pop, times two, measure the beat. Dance the dance, dancing feet, 2016
Enamel, spray paint, acrylic on board
200 x 100 cm

Rhys Coren, On Mercury's Cool Cat, 2016
Enamel, spray paint, acrylic on board
51 x 51 cm

Rhys Coren, Too up, too down (be more), 2015
Animation and audio, 6 minutes 44 seconds
Rhys Coren, Shame on you (if you can't dance, too), 2015
Acrylic, spray paint, chalk on board
61 x 51 cm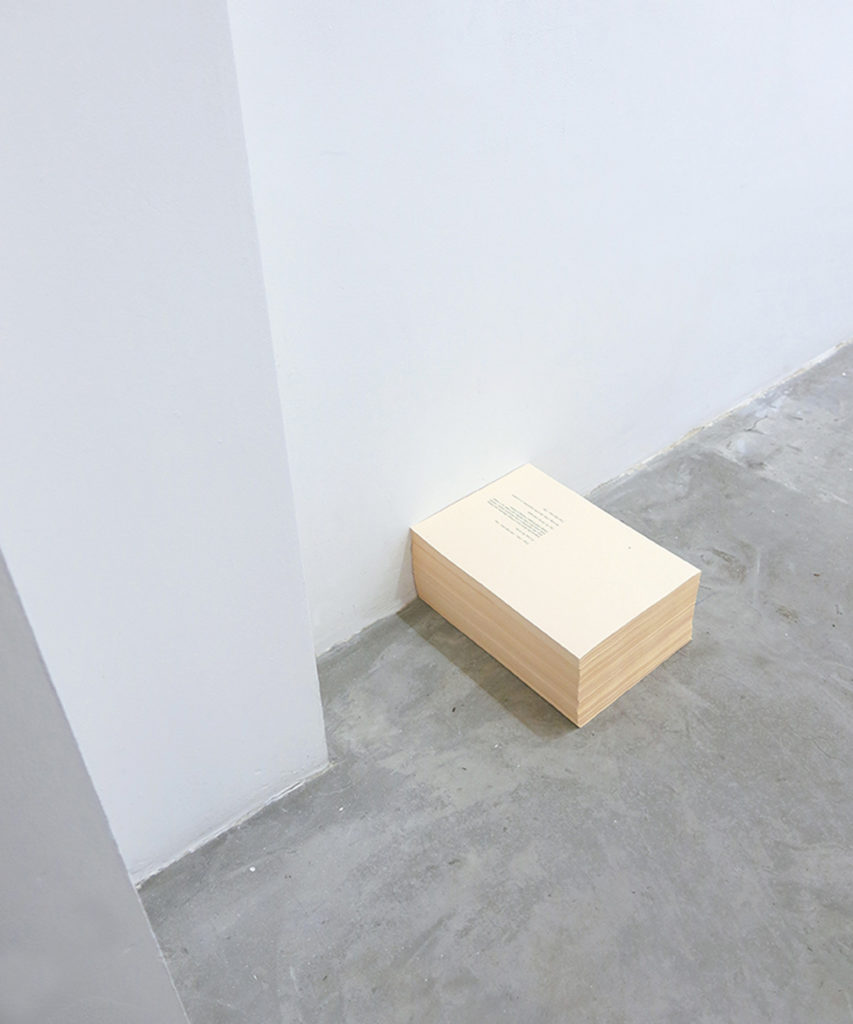 Rhys Coren, Extract From A World Unknown I, 2014
Text, A4 paper
Rhys Coren, Always Have Somebody Chasing Somebody Else, 2016
Enamel, spray paint, acrylic on board
107 x 62 cm
Rhys Coren, If We Can Dance Together, 2013
Animation and audio installation

Rhys Coren, Extract From A World Unknown II, 2014
Text, A4 paper