This constellation of works is the latest manifestation of Versions – Oliver Laric's ongoing project aimed at exploring historical and contemporary ideas relating to image hierarchies.
A series of sculpture casts take their cue from Reformation period iconoclastic vandalism. For Laric, iconoclasm is fundamentally 'productive'; read from our networked Internet age where bootlegs, copies, samples and remixes now hold equal footing with the 'original' in cultural production, Laric suggests that iconoclasm is not the termination of an image, but rather the multiplication of that image into another possibility (in this sense the original image becomes a 'version' of itself created by the iconoclast's vandalism).
In an accompanying publishing project, Margarete Bieber's seminal 1977 book Ancient Copies – a text dealing with the protraction of Greek aesthetics into Roman art – has itself been 'copied' to produce an un-editioned artists bootleg of the original.
Oliver Laric, 
Versions (Relief) [OLVF05]
, 2010 
Polyurethane sculpture
48 x 66.5 x 12 cm
Oliver Laric, 
 (Relief) [OLVF05]
, 2010 
Polyurethane sculpture
48 x 66.5 x 12 cm
Detail
Oliver Laric, 
Versions (Relief) [OLVF02]
, 2010 
Polyurethane sculpture
48 x 66.5 x 12 cm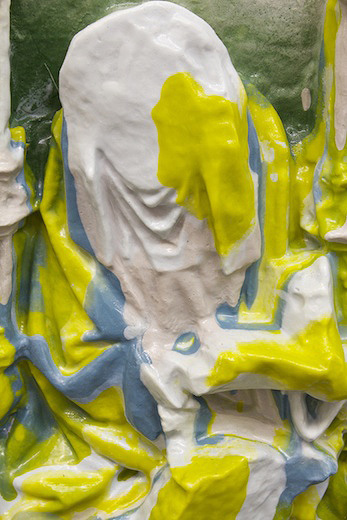 Oliver Laric, 
Versions (Relief) [OLVF02]
, 2010 
Polyurethane sculpture
48 x 66.5 x 12 cm
Detail
Oliver Laric, 
Versions (Relief) [OLVF04]
, 2010 
Polyurethane sculpture
48 x 66.5 x 12 cm
Oliver Laric, 
Versions (Relief) [OLVF04]
, 2010 
Polyurethane sculpture
48 x 66.5 x 12 cm
Detail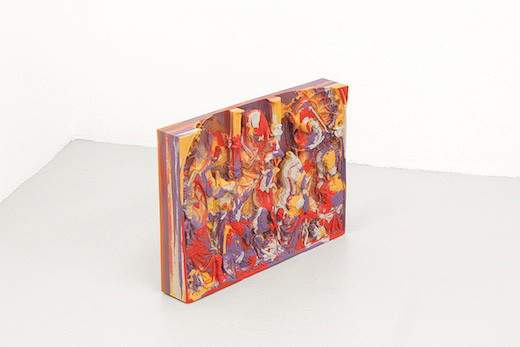 Oliver Laric, 
Versions (Relief) [OLVF01]
, 2010 
Polyurethane sculpture
48 x 66.5 x 12 cm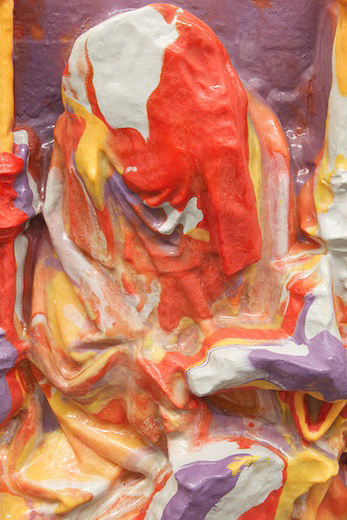 Oliver Laric, 
Versions (Relief) [OLVF01]
, 2010 
Polyurethane sculpture
48 x 66.5 x 12 cm
Detail
Oliver Laric, 
Versions (Relief) [OLVF03]
, 2010 
Polyurethane sculpture
48 x 66.5 x 12 cm
Oliver Laric, 
Versions (Relief) [OLVF03]
, 2010 
Polyurethane sculpture
48 x 66.5 x 12 cm
Detail
Installed at Frieze Art Fair 2010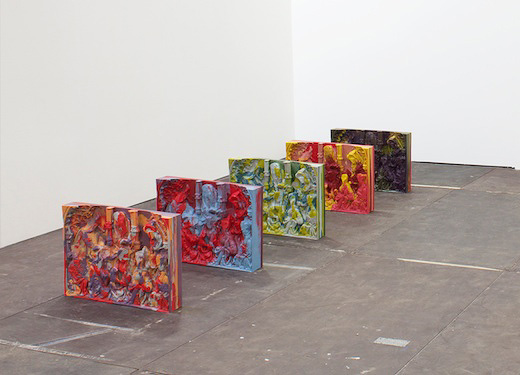 Installed at Frieze Art Fair 2010