Jimmy Merris is an artist who makes films.
I had a terrible nut reaction during a Frieze dinner a few years ago because a smart man gave me a goat's cheese and walnut canapé. I didn't tell anyone I'd left — I thought I'd just walk it off. My face doubled in size and I ended up in St. Thomas' A&E. I didn't have an iPhone at that point, so I couldn't photograph it, but I looked like that weird bloke from Pan's Labyrinth, if you know what I mean.
– Jimmy Merris, interview published in Christies Post War and Contemporary Sale catalogue, 2015.
Recent solo exhibitions include Life eh, Tut, at SWG3, Glasgow,  Julie og Jimmy go dogging, Hordaland Kunstsenter, Bergen,  (with Julie Verhoeven), 2014,  London, Bloomberg SPACE, London, 2013 (curated by Paul Pieroni) and Deep Joy on Home Soil, Studio Voltaire, London, 2012. Group Shows include Awesome Tapes From Africa Mate, Bold Tendencies, London, 2013, Yes I Will Yes, American Contemporary, New York, 2013 and Young London, V22, London, 2012.
Biography
Seventeen Exhibitions
Die Hoffnung
Jimmy Merris sings the Blues
Finding your feet in the times of the Worried Man
Jimmy Merris, Untitled, 2016
Single channel SD video (4:3), animatronics
16′ 46″, Edition of 3
Die Hoffnung at Seventeen, London
Installation view,
Solo presentation with Seventeen at Frieze London, 2017
Installation view,
Solo presentation with Seventeen at Frieze London, 2017
Jimmy Merris (Untitled), 2017
Animatronic sculpture, height: 165cm
Solo presentation with Seventeen at Frieze London, 2017
Jimmy Merris, Untitled (self portrait with issues), 2017
Oil on canvas
Solo presentation with Seventeen at Frieze London, 2017
Jimmy Merris, Jimmy Merris sings the Blues, 2013
Single channel video, 8 screen installation, 18m 49
Jimmy Merris, Untitled, 2016
Animatronics, battery, sound in 15 parts
47 x 228 x 220 cm
Exhibition view of Die Hoffnung at Seventeen, London
Jimmy Merris, Die Hoffnung (after Die Hoffnung), 2016
Oil on board
125 x 82 cm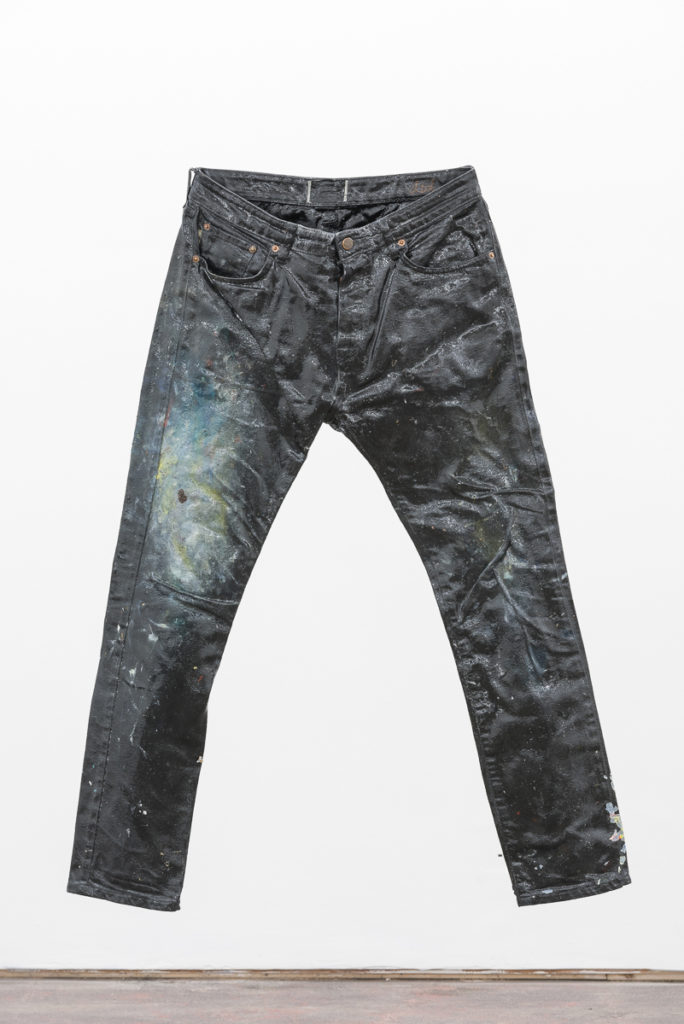 Jimmy Merris, Untitled, 2016
Artist's clothing, lacquer
108 x 80 x 5 cm
Die Hoffnung at Seventeen, London
Jimmy Merris, Untitled, 2016
Artist's clothing, lacquer
70 x 92 x 38 cm
Die Hoffnung at Seventeen, London

Jimmy Merris, Oh Lord, why didst Thou make Peckham so beautiful and the life of an artist so short?, 2012
Single channel video, 3m 06
Commissioned and produced by Frieze Foundation
Jimmy Merris, Installation view of Life eh, tut, 2015
SWG3 Gallery, Glasgow
Jimmy Merris, doing the downturn, or finding your feet in the times of the worried man, 2011
Single channel, eight screen installation, 35m 56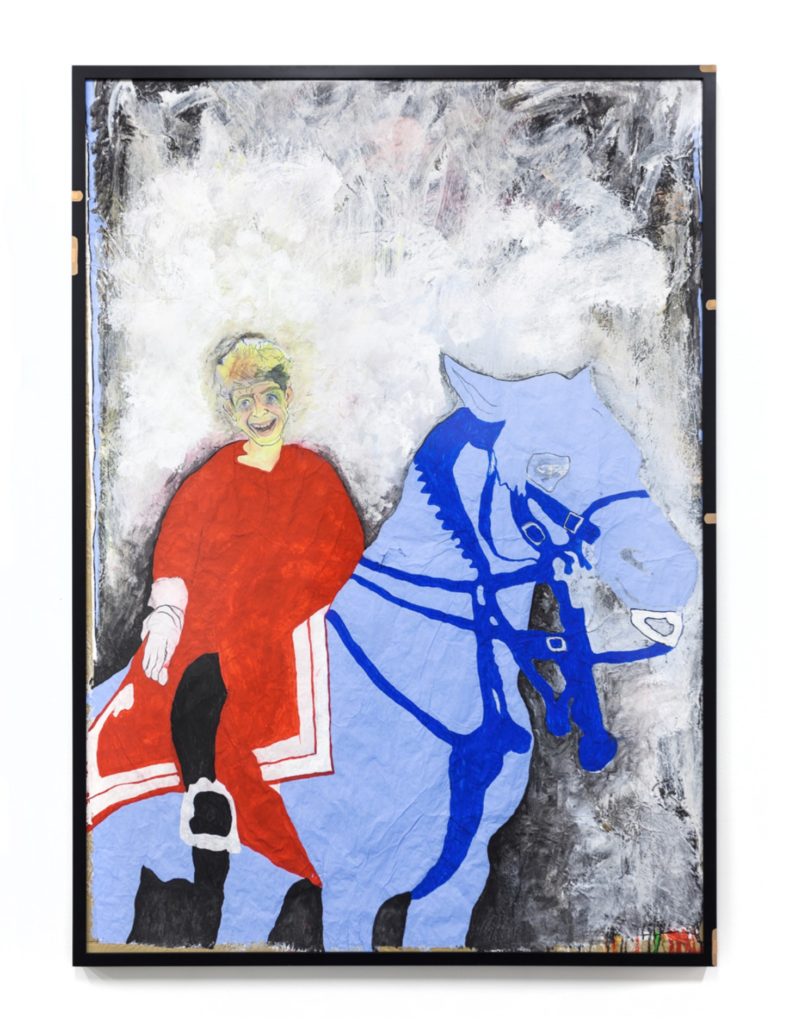 Jimmy Merris, Untitled (Self-portrait on a horse), 2015
Acrylic and lacquer on paper
172 x 123 x 3 cm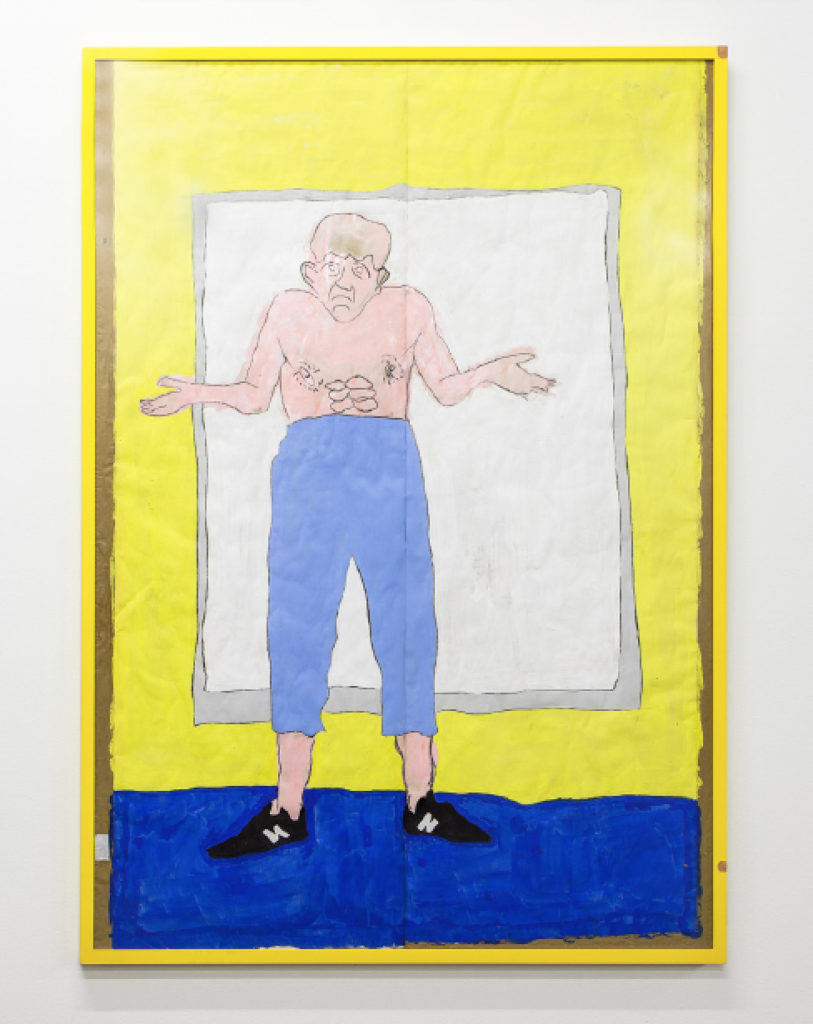 Jimmy Merris, Wish in one hand and shit in the other. See which one fills up first, 2015
Acrylic and lacquer on paper
172 x 123 x 3 cm
Jimmy Merris, Final Piece, 2014
Single channel video, 44 screen installation
Installation view a tMK Gallery, Milton Keynes, 2014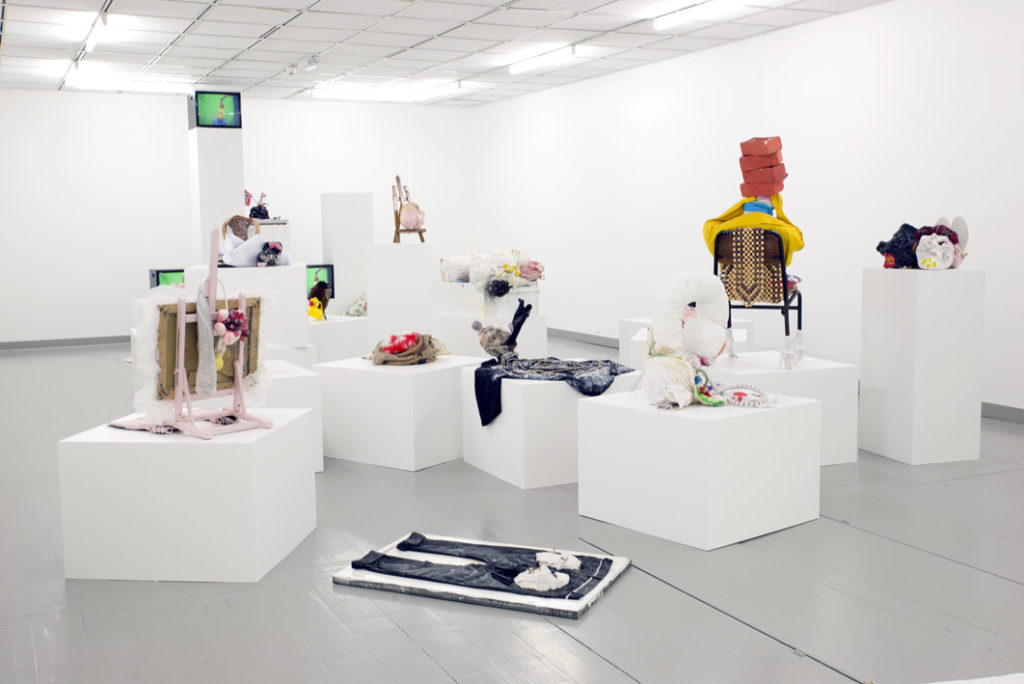 Jimmy Merris and Julie Verhoeven, Installation view of Julie og Jimmy go dogging at Hordaland Kunstsenter, Bergen, 2014
Jimmy Merris and Julie Verhoeven, Installation view of Julie og Jimmy go dogging at Hordaland Kunstsenter, Bergen, 2014

Jimmy Merris, Installation view of LONDON, 2013
Bloomberg SPACE, London
Jimmy Merris, Installation view of Jimmy Merris sings the Blues, 2013
Seventeen, London